I'm dumping a chunk of my WWII documentary DVD collection from 'The War File.' These were produced in the late 1990's and early 2000's by Cromwell Productions. Each DVD is approx. 45 – 55 min. in length. All DVD's and cases are in pristine near mint condition.
Price for each DVD is $10.00 USD, plus $2.50 USD media rate S&H. Add $0.50 USD S&H for each additional disc. If you buy all the DVD's in any one of the 3 lots shown below I will ship for free. These are Region 1 discs so I will not ship overseas.
Rule is first-come-first-served, but I reserve the right to favor buyers who purchase multiple discs over singles. The more you buy, the more likely you will end up with them if there are others competing for the same disc(s). Below are the titles for sale. Just reply or PM me for what you want.
Tanks! (7 titles):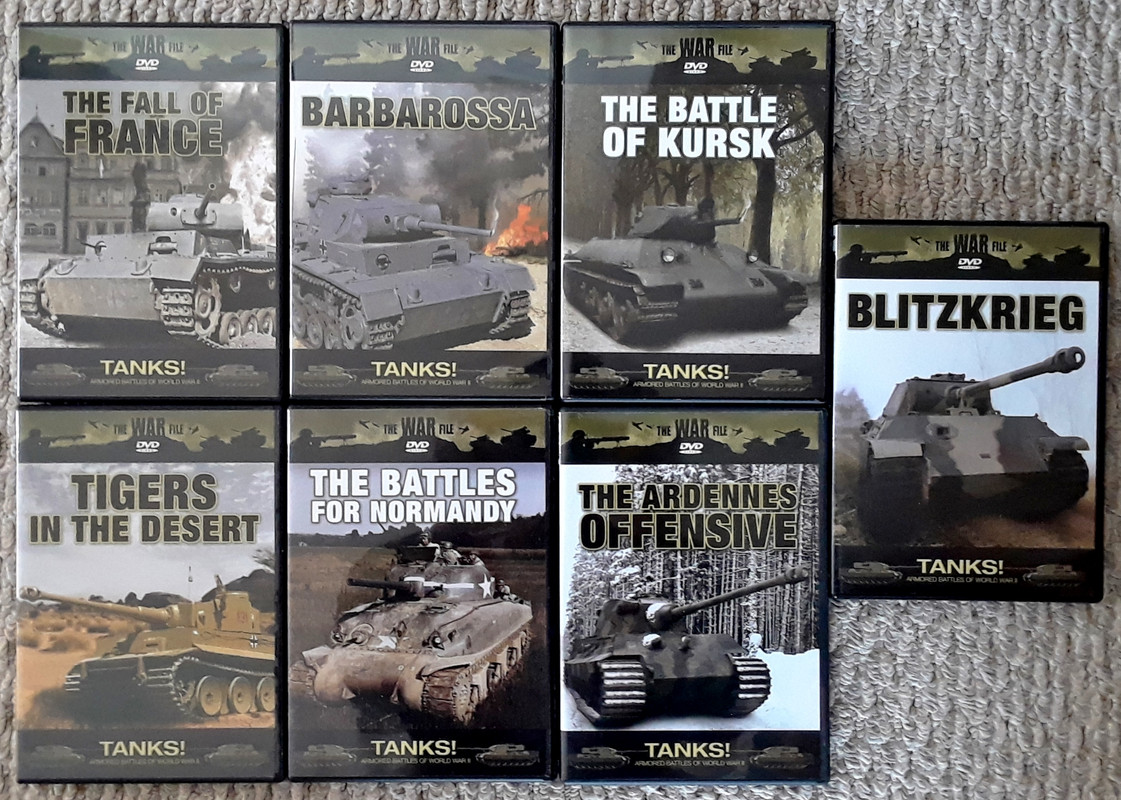 Various 'The War File' DVD's (6 titles):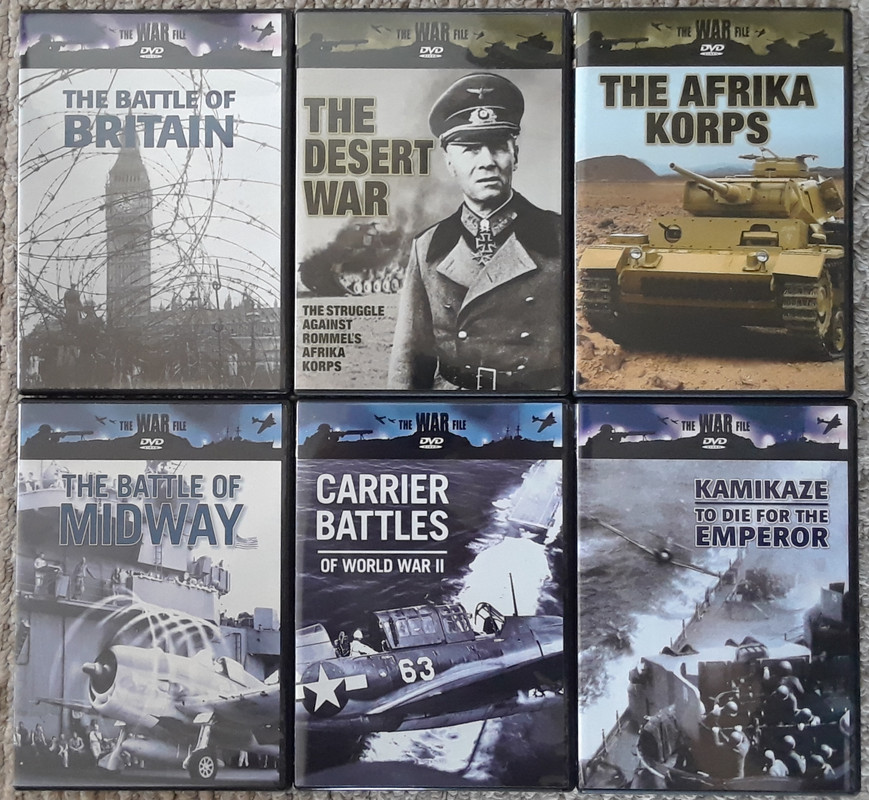 From Barbarossa to Berlin (4 DVD's):