I have 12 15mm figures from the Terran Federal Army from Khurusan, 5 power armor figures, and a random Star Wars figure that looks like it would go well. These are based on pennies and partially painted.
Picture of the miniatures I'm selling:
link

I wonder if they used to be packaged differently, because they look like the 10-man set rifleman pack plus a couple of heavies: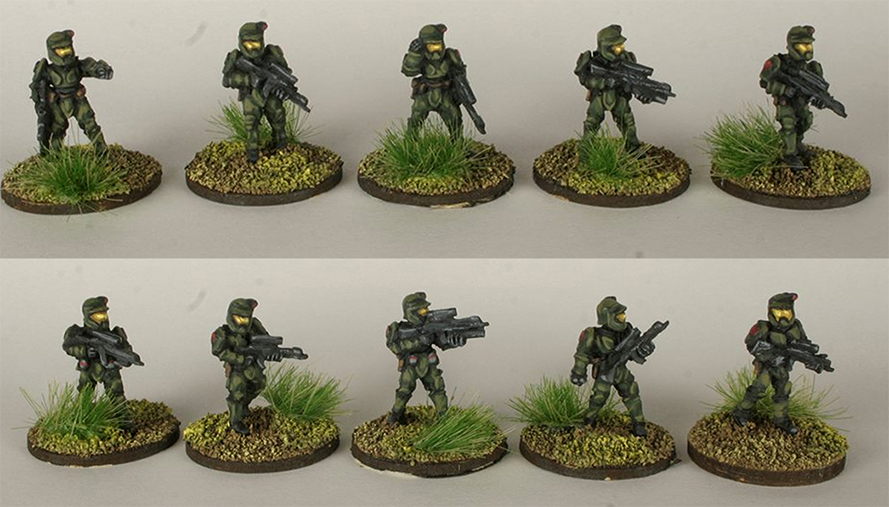 (that is the catalog picture, not mine).
There are 5 of these power armor guys (again, catalog picture):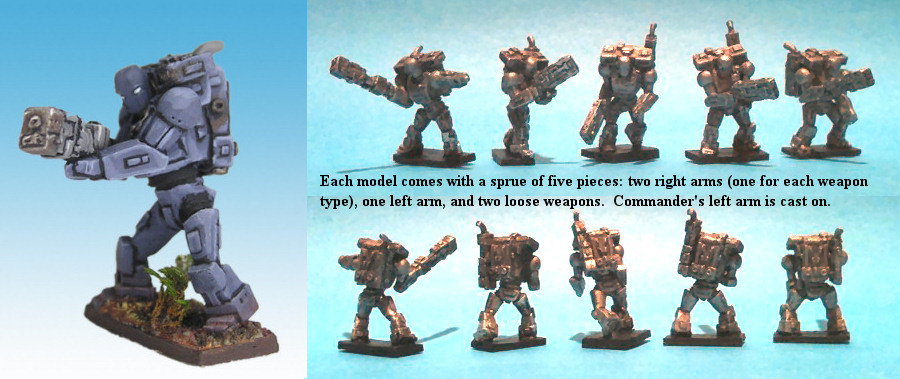 I don't know what the Star Wars figure is, some kind of robot, small for 28mm but big for these guys, on a platform with treads.
I'd like $10 USD plus postage from Massachusetts.
Please contact me at
andy skinner at rcn dot com
andy