Cool fun stuff for modern or near future scifi, pulp, and of course superhero games. These figures represent the "classic" teams. But what you consider to be the classic team may or may not match my definition. In most cases, I can swap out, subtract (for a discount), or add (for a little extra) one or two figures to customize the team. It may take a couple days if I need to modify or repaint a figure.
Shipping is $8 USD for US addresses only. Buy one set, buy them all (please!) eight bucks for shipping.
PM me here or contact me at pulp@inlgames.com
$20.00 – Fantastic Four & Allies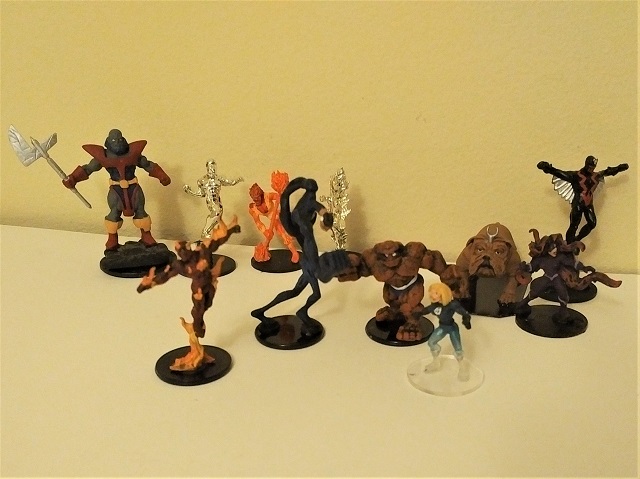 OK, for some teams, it's hard to tell who is an ally and who is an enemy, but here is the FF with four Heralds of Galactus and three Inhumans. Eleven high-end, hard to find figures.

$15.00 – Skrulls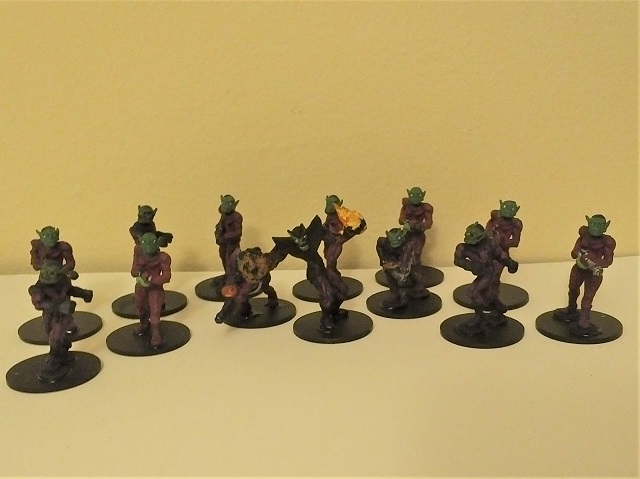 Pretty much nobody considers the Skrull Empire to be the good guys. And here are thirteen Skrullies – including a special FF Super Skrull – ready to wreak havoc on your tabletop.

$20.00 – FF Bad Guys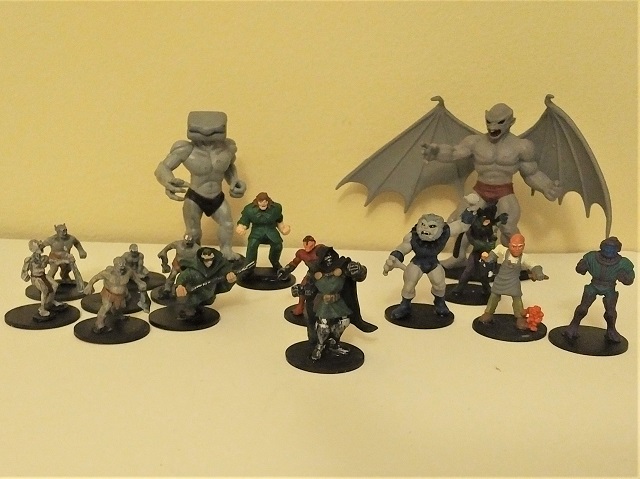 And even more bad guys for the FF (or realy any Marvel superhero team). Eight classic bad guys PLUS two giant figure minions and six Moioids.

$15.00 – Justice League of America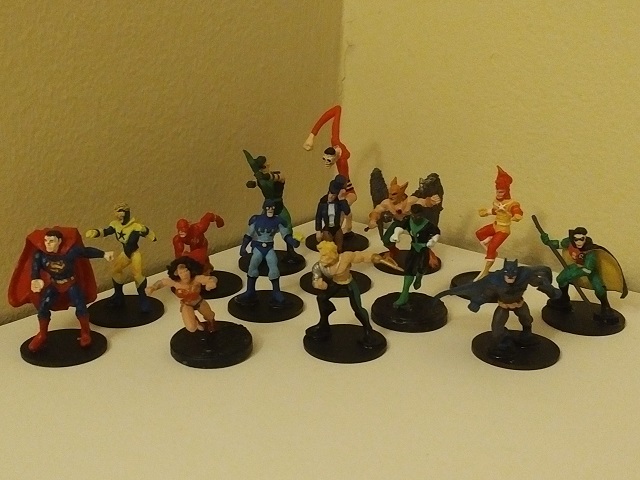 Classic Justice League characters. Fourteen good guys, ready to bring the hurt to the forces of evil!

$20.00 – Legion of Doom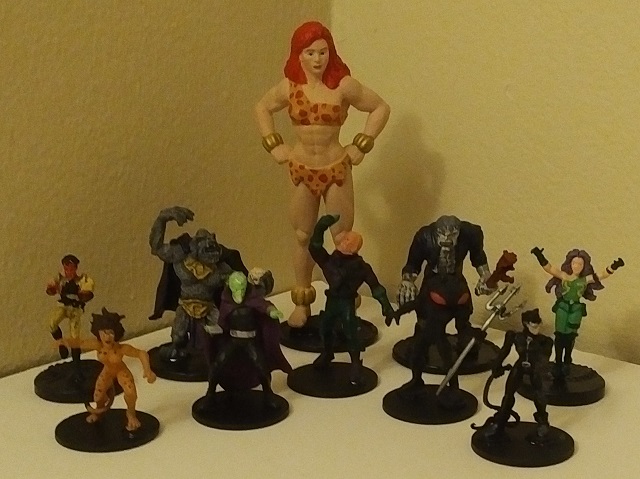 And speaking of the forces of evil, there's nothing more classic than these ten Legion of Doom bad guys. Scary on their own, but even moreso when paired up or all together at once!

$25.00 – X-Men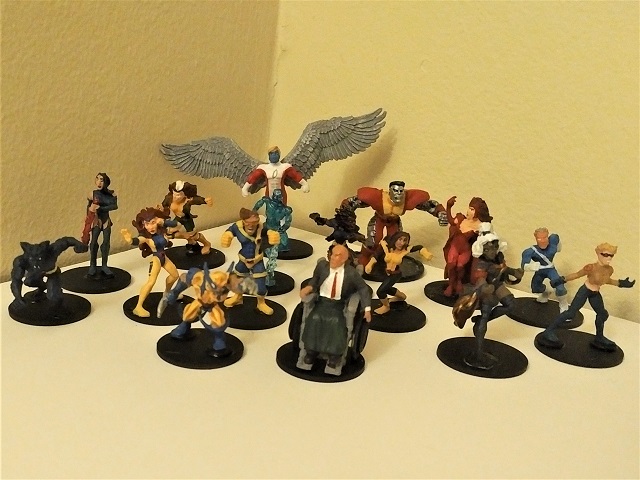 This is a mostly blue and yellow spandex X-Men set from back in the day when I read the original X-Men comics. Sixteen mutants ready for action.

$15.00 – Evil Mutants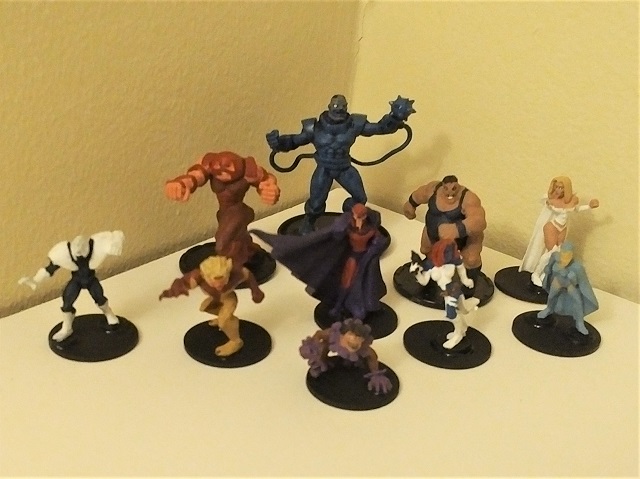 Bad mutants to square off against the good mutants. A good balance of rank and file guys and the heavy hitters.

$15.00 – The Avengers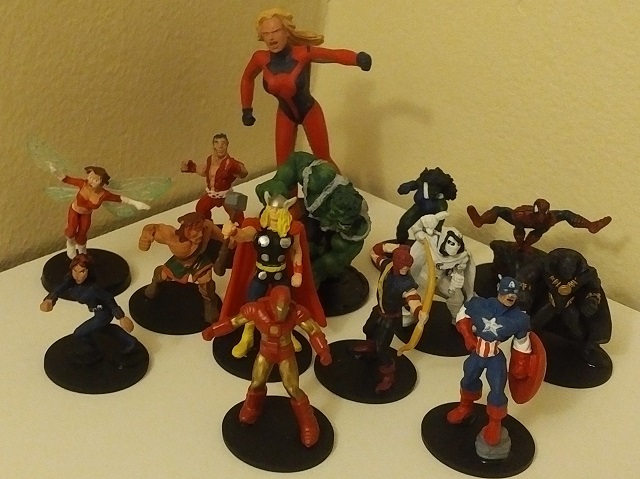 Fourteen heroes, including some classic and some newer team mates.