Cool fun stuff for modern or near future scifi, pulp, and even fantasy games. Based, painted, sealed, and ready to hit the table out of the box!
Shipping is $8 USD for US addresses only. One set or both sets, $8 USD shipping.
PM me here or contact me at pulp@inlgames.com

$18.00 – Jumpsuited Minions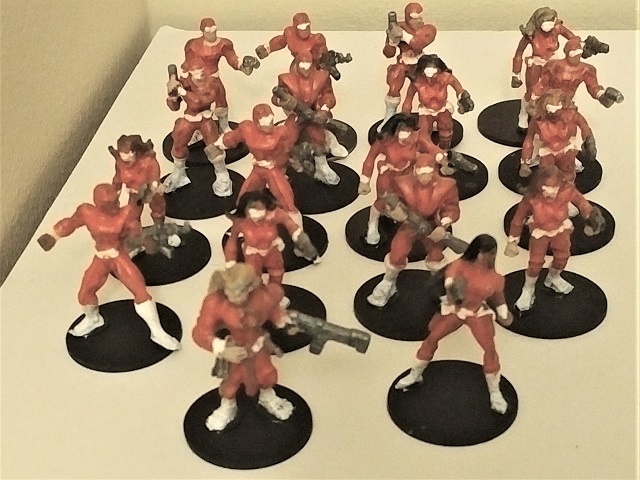 Eighteen male and female supervillain minions, armed and dangerous. Sixteen of them have masks like the faceless cogs they are, and the two in front, maskless can serve as leaders.
And check out that orange and white!

$25.00 – Ninjas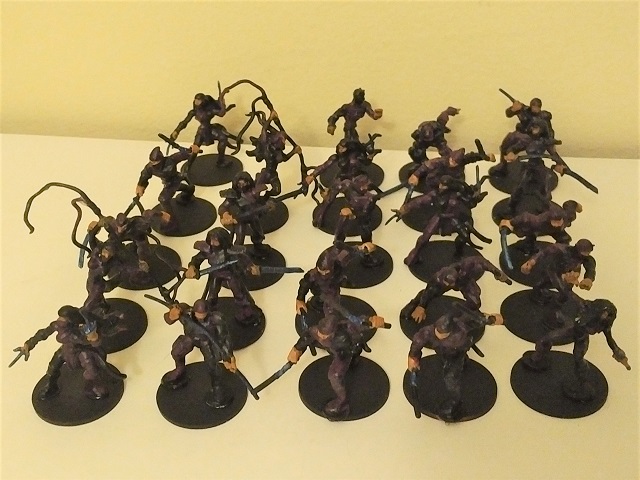 A little on the more subdued side, twenty-five dark violet suited ninjas with various dark metallic blue weapons.