Guys,
I never know what I have in the camera until I get home and download the pics after a game – and these were a pleasant surprise.
Today was a run-through of the Blitz Action mod, but with half of the forces involved compared to those in a recent 1/144th scale game I ran – so one US Infantry Company with a Sherman M4A3 in support, versus a single, reinforced German Grenadier Platoon – the troops/models in 20mm – 1/72nd scale this time.
The opening move had the Americans headed for a line of hedgerows that crossed their front from left to right…..in that cover two German LMG outpost lay in Ambush -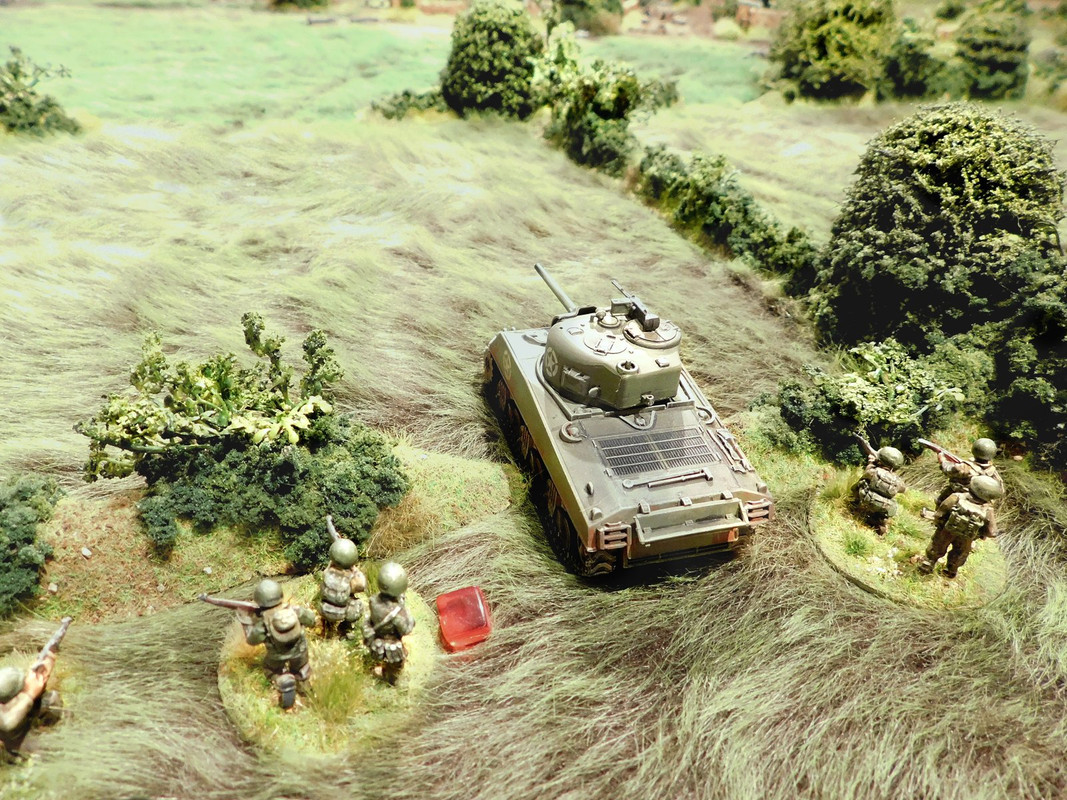 From across the German sector, their soldiers could hear their outposted MGs engaging the Ami's, and a tank moving on the right, as their scouts high-tailed it back to the platoon's primary position, but couldn't yet determine the full extent of the enemy attack -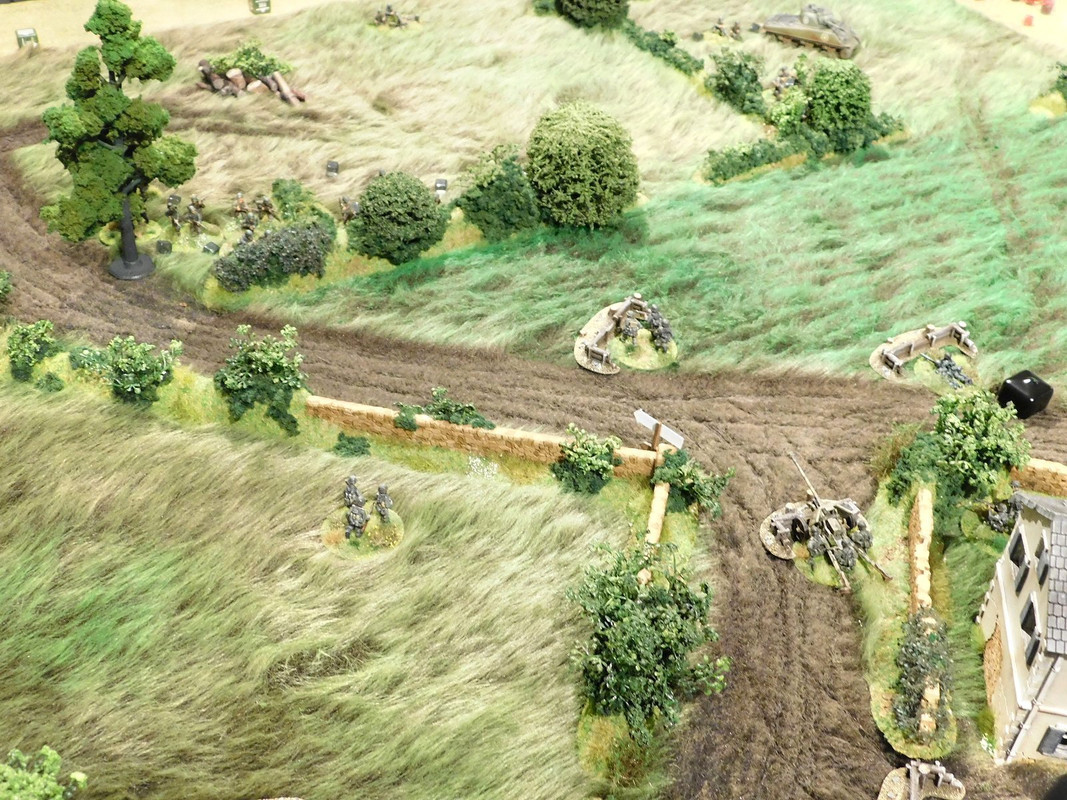 Determining that despite the enemy tank on their right flank, that the weight of the attack was coming up along the road, the Germans moved forward to occupy prepared positions around the intersection, ready to go fist to fist with the enemy -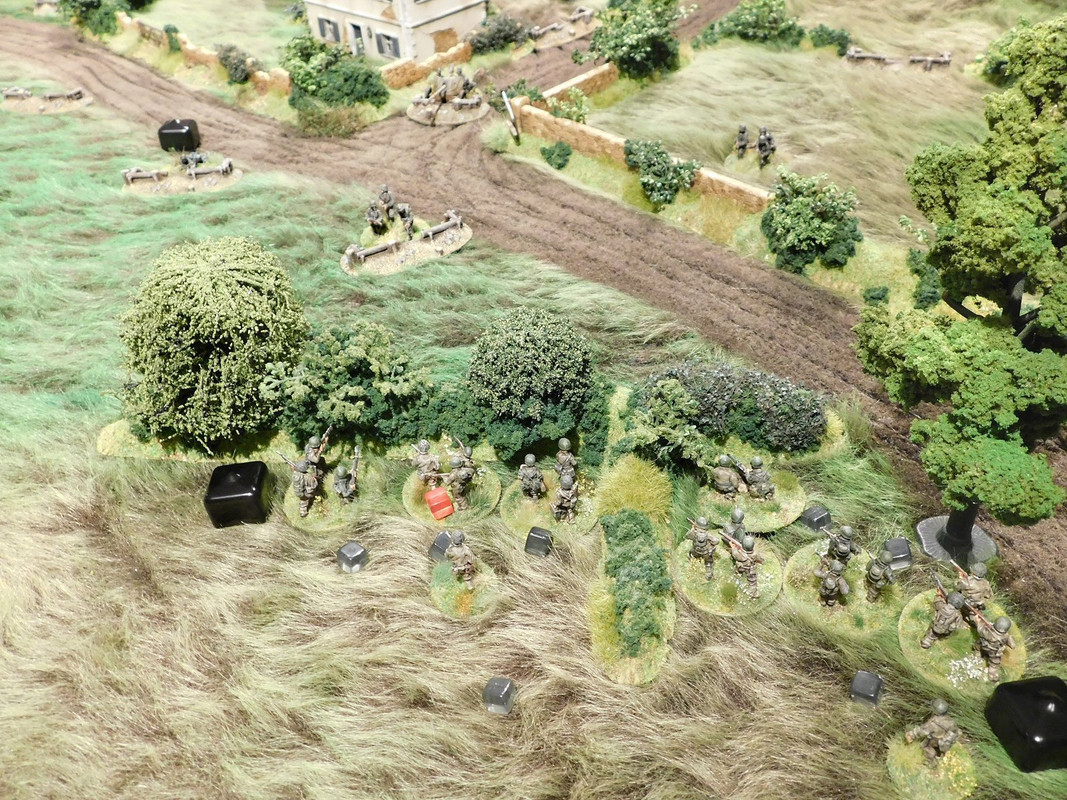 With the German line fixed on the American Infantry pushing full tilt up the road, from across the front a Sherman HE round bores in on target, and KOs the Pak40 as it readied to shell the advancing Americans. Despite the appearance of a late arriving Sturmgeschutz, the German Infantry bounded back to the farmstead, to trade for time, and perhaps a chance to stop their opponents from this new position.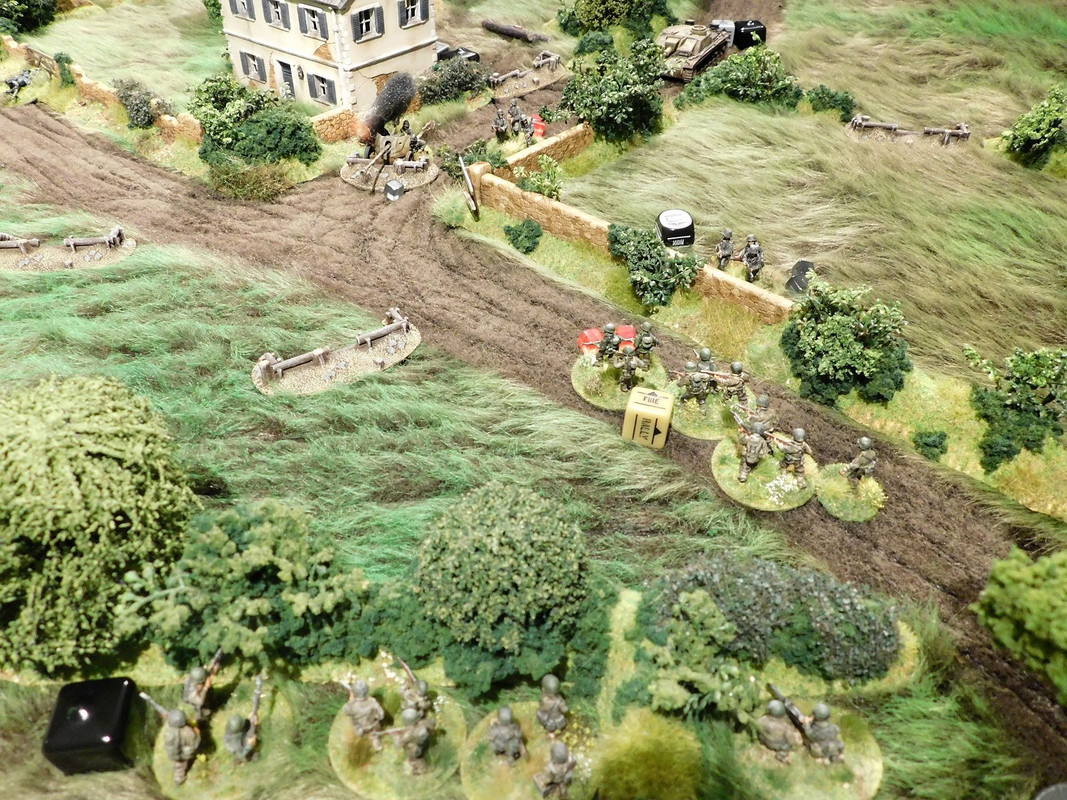 With a 3 to 1 force superiority, the American attack was able to parry the German firepower, and follow punch with counterpunches, and then press forward from one side of the board to the other. This being a good demonstration of tactical fire and movement if a force has enough strength to overcome a well-positioned enemy. Good fortune came into play during the action too, but that's usually going to be the case for one side or the other, when we roll those bones……
Hope you liked the pictorial AAR here, it was fun to play!