After finishing a 10mm Napoleonic French and a 28mm Assyrian army, the next Lockdown project has been a 15mm Essex Ready Made Medieval Hungarian army. It was sold as a FoGAM army, but with a bit of a squint has more than enough troops to give me all the options and more for both a Feudal and Medieval Hungarian ADLG list.
With extra time in Lockdown I also took this as an opportunity to take more time than I usually do in painting the army, and especially to try and do the horses properly, using base colours and a number of different ArmyPainter Inks.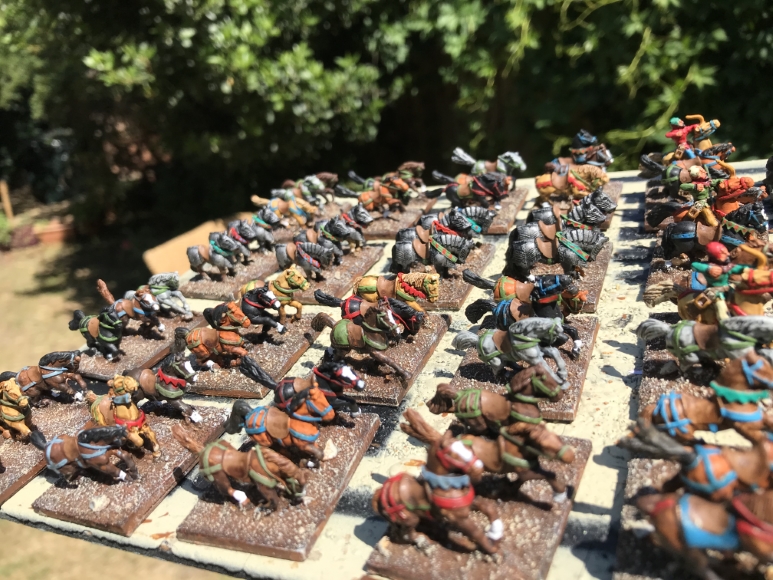 I also experimented with a new, higher resolution printer we now have at home, and found a load of images for shields on the web, printed them out onto normal paper and glued them onto the shields of the figures to make them a lot better than I could ever hope to paint. Finally I upcycled some old figures and added new shield graphics to them as well.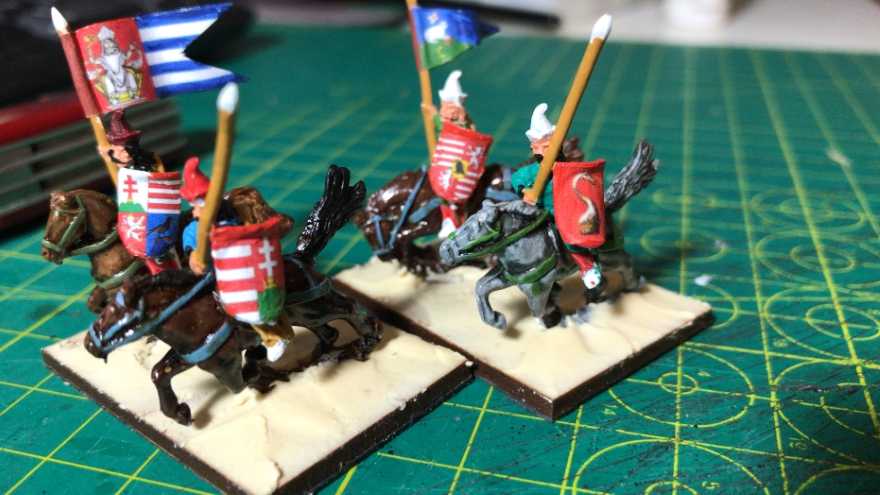 In the absence of LBMS transfers for this army it seemed to go OK.
I've posted the full WiP and also lots of photos of the finished figures on a couple of pages on Madaxeman.com, including a link to download a PDF of some of the shield graphics I used. There's still a few more spearmen to come, but the bulk of the army is now online.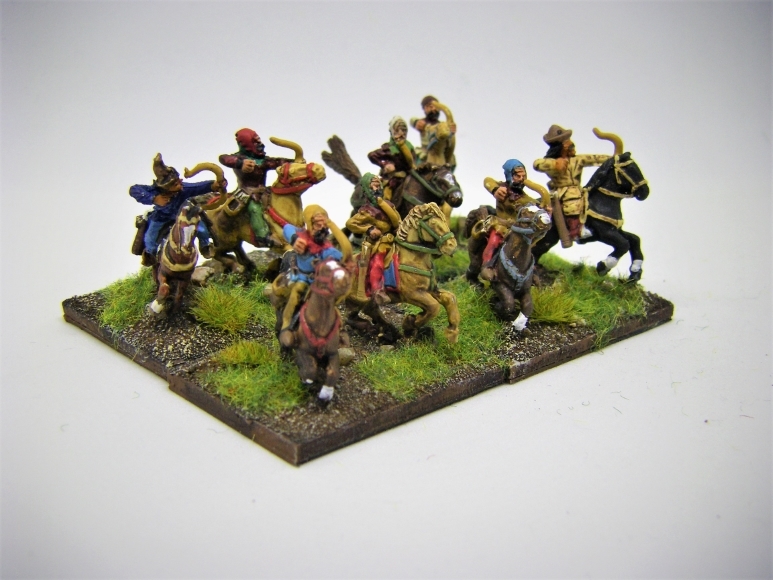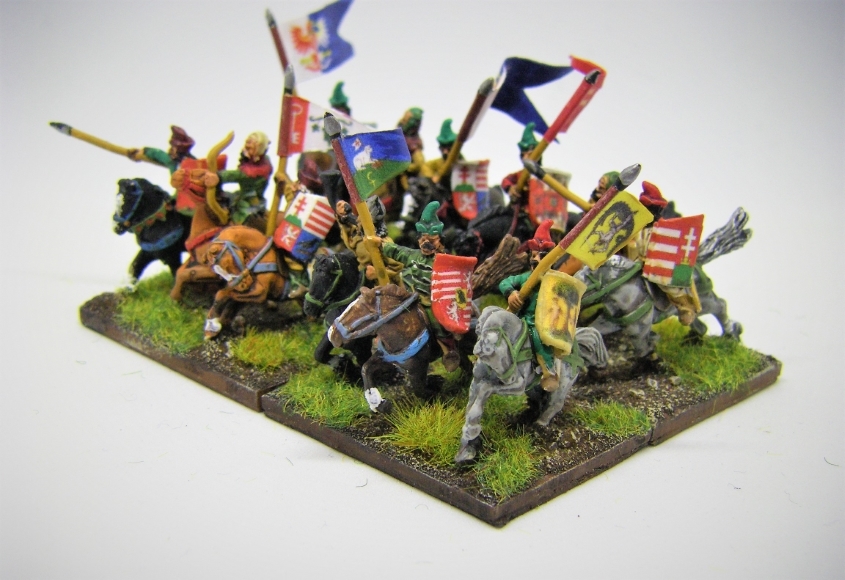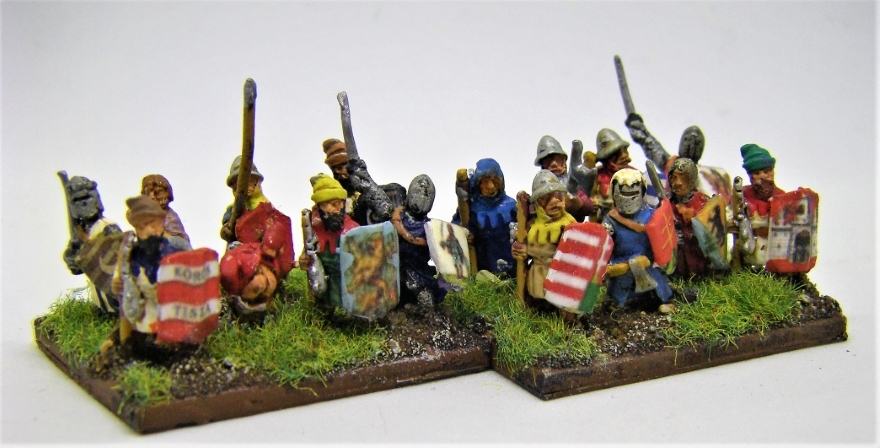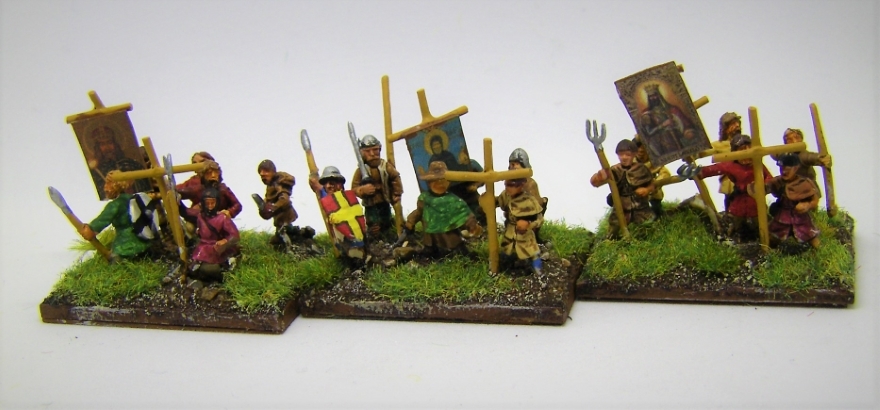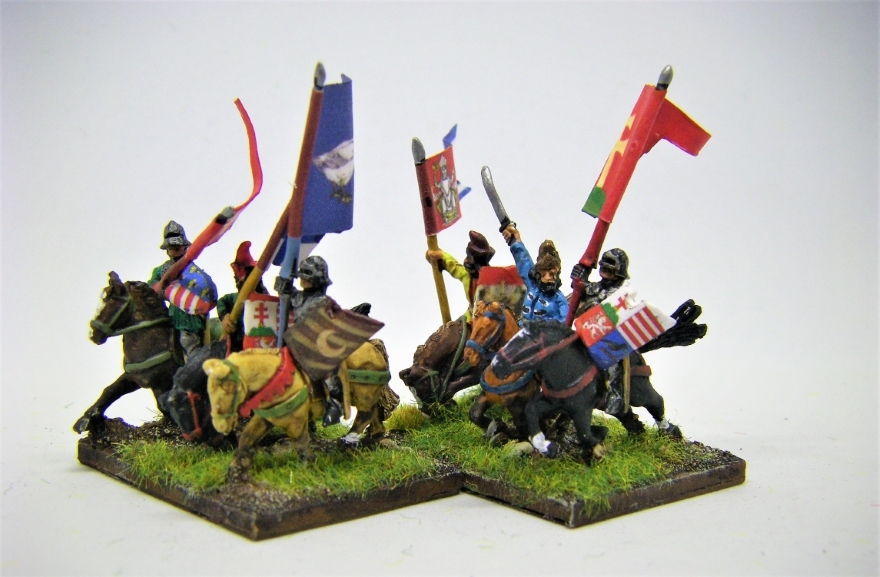 First page (of two) online at Madaxeman.com.