Each year, we stage a mega game at a local Train & Hobby Show. This year it was ECW. Our devised battle (The Battle of Auchentoshan) was set in the Lowlands & saw a Royalist English army confront the Covenanters. Later, on dice rolls, Montrose's army & a Parliamentary army entered as allies to the aforementioned.
The two day Show game is over. After Day One we used our Nightfall concept, not only withdrawing but also doing some re-positioning, rallying & re-organising. It gave the game impetus for the following day &, I think, was a useful mechanism for our game.

‌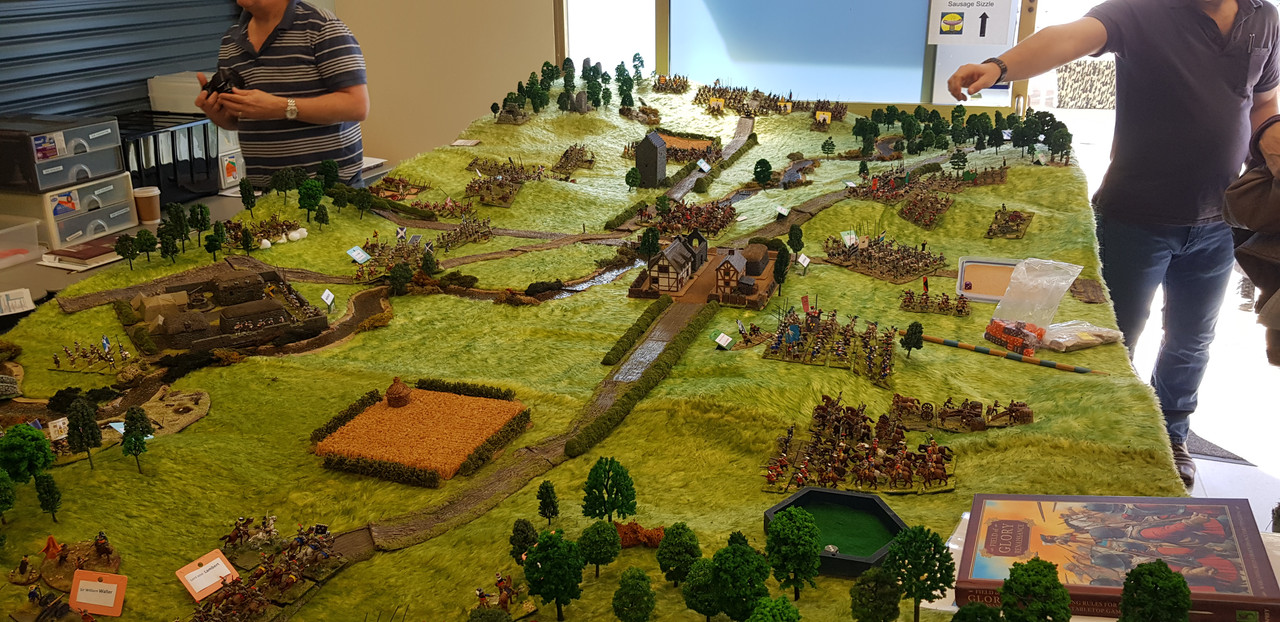 ‌Initial deployments/Day One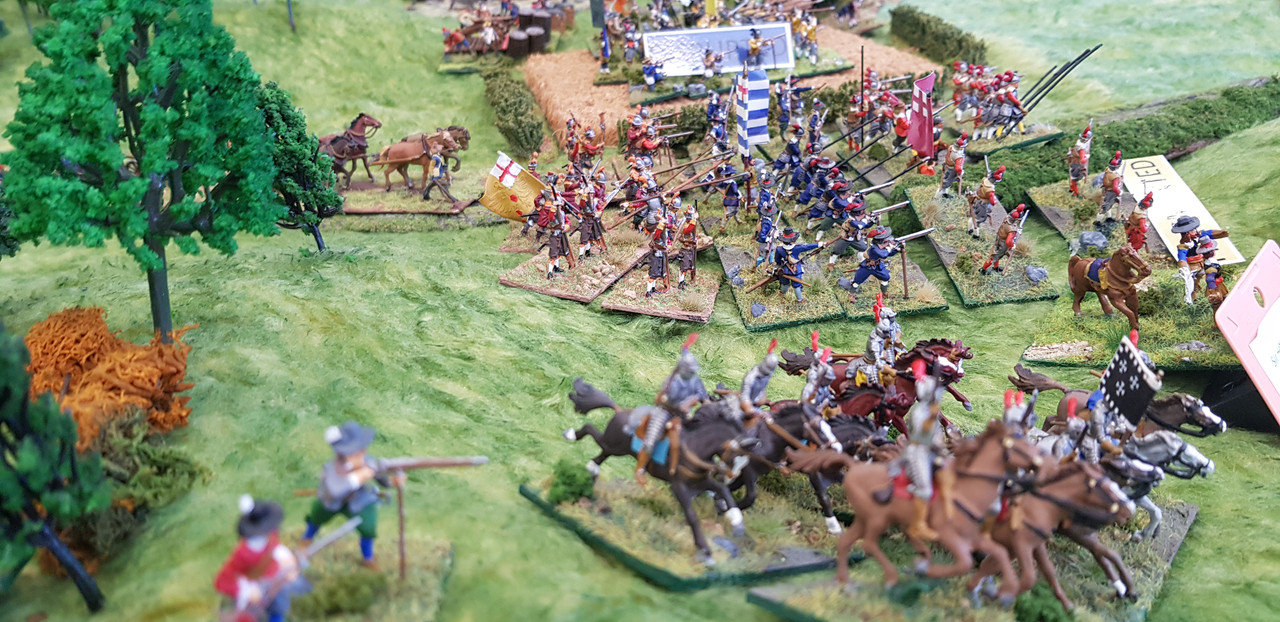 ‌
Parliamentary forces arrive Turn 2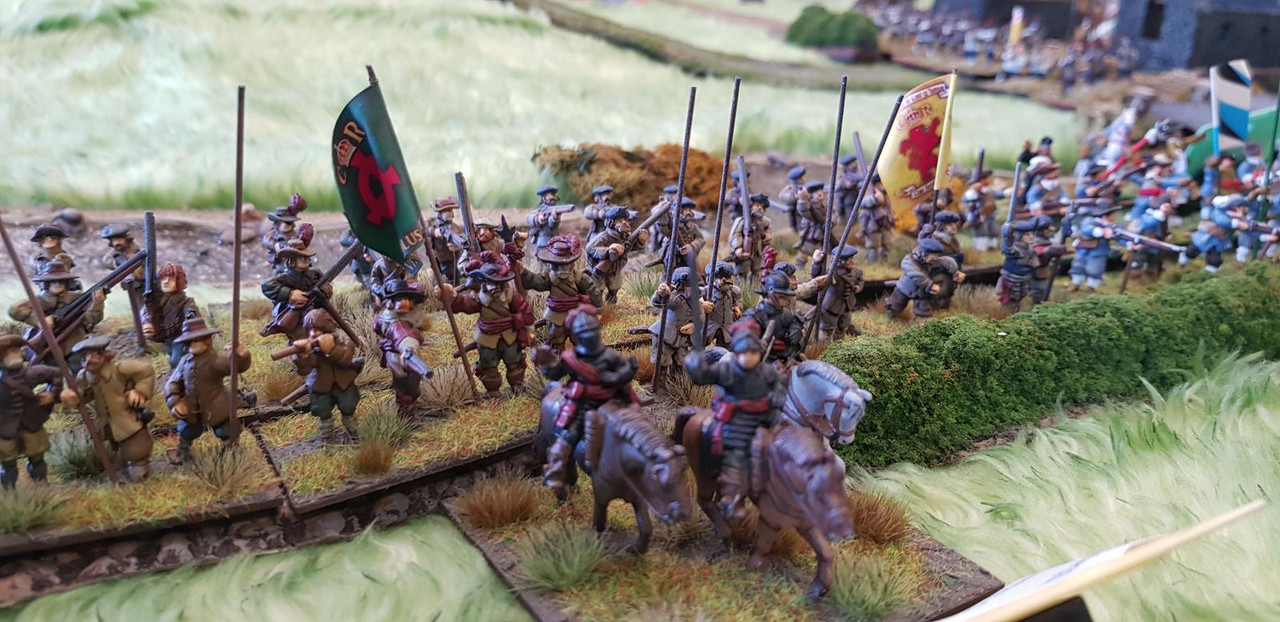 ‌
Montrose arrives Turn 4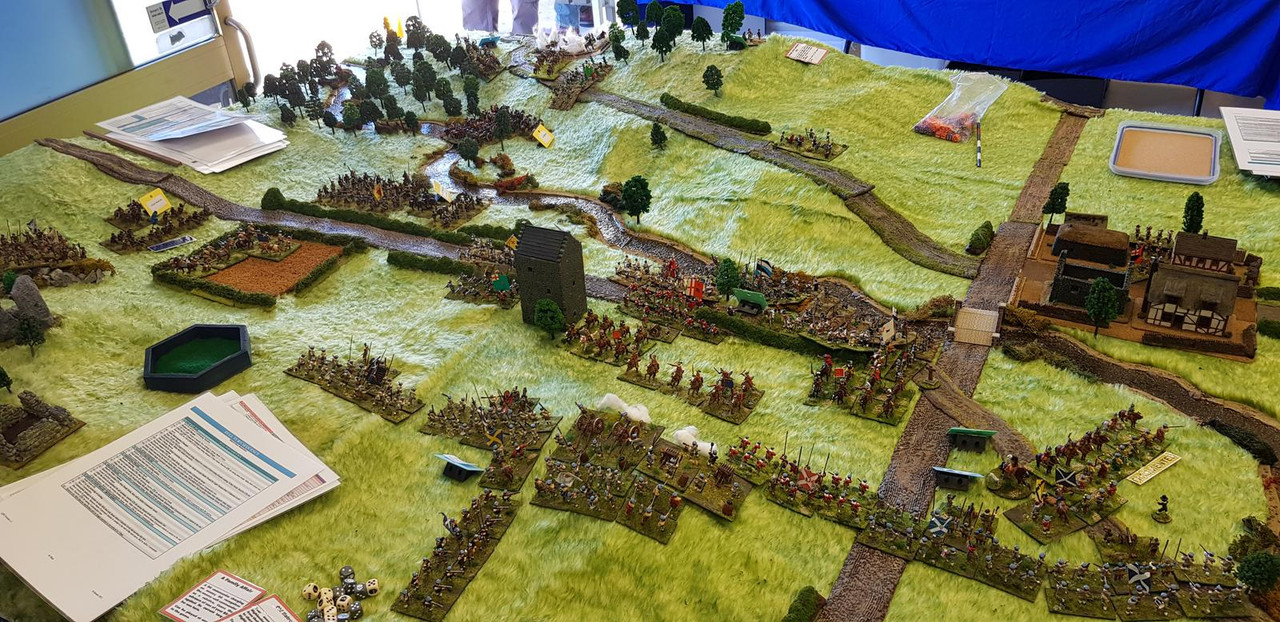 ‌
Attacks on the Covenanter centre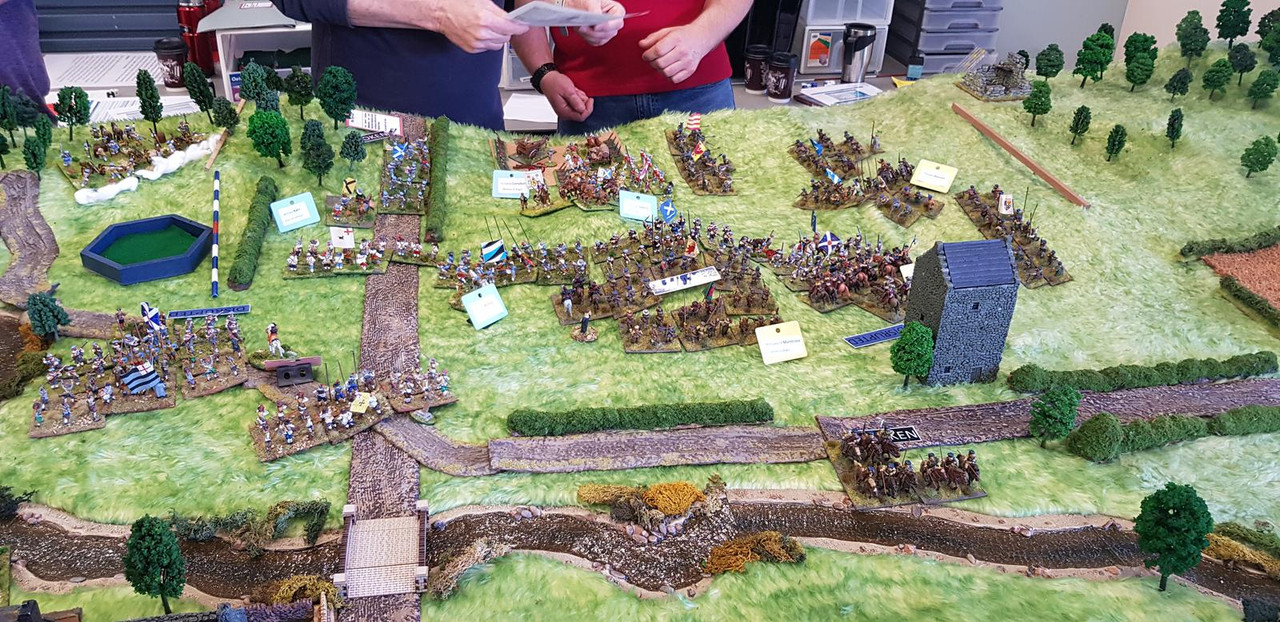 ‌
End Day One: things look bleak for the Covenanters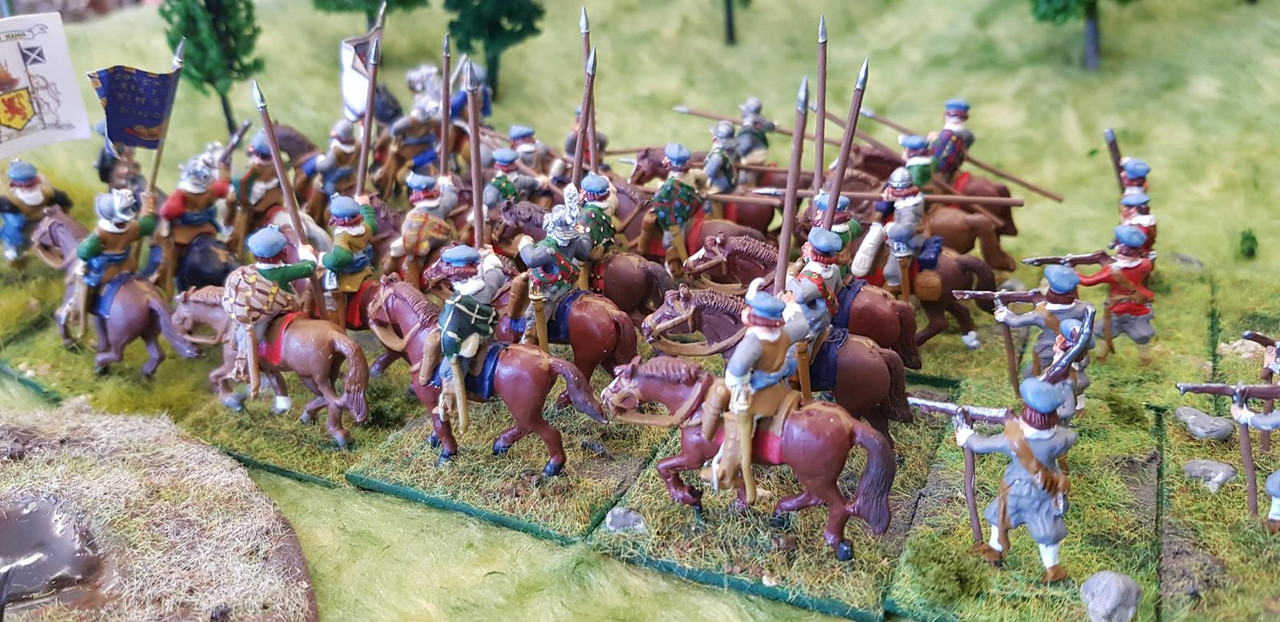 ‌
Covenanter Lancers: rallied & ready for Day Two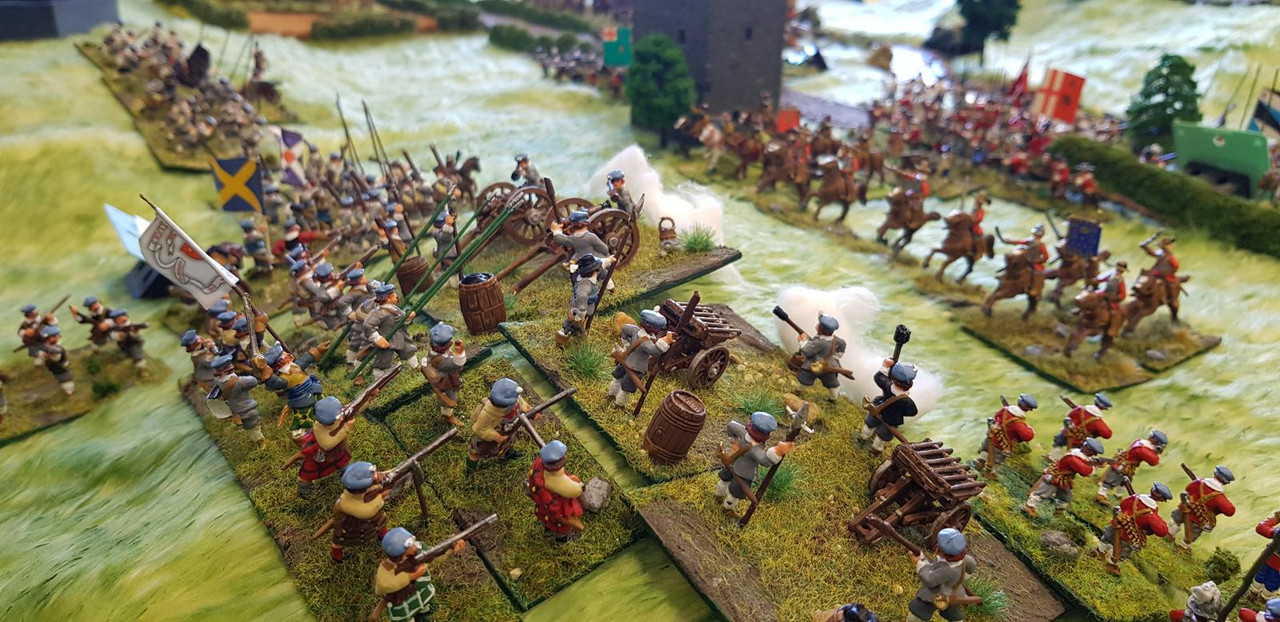 ‌
Renewed attack on the Centre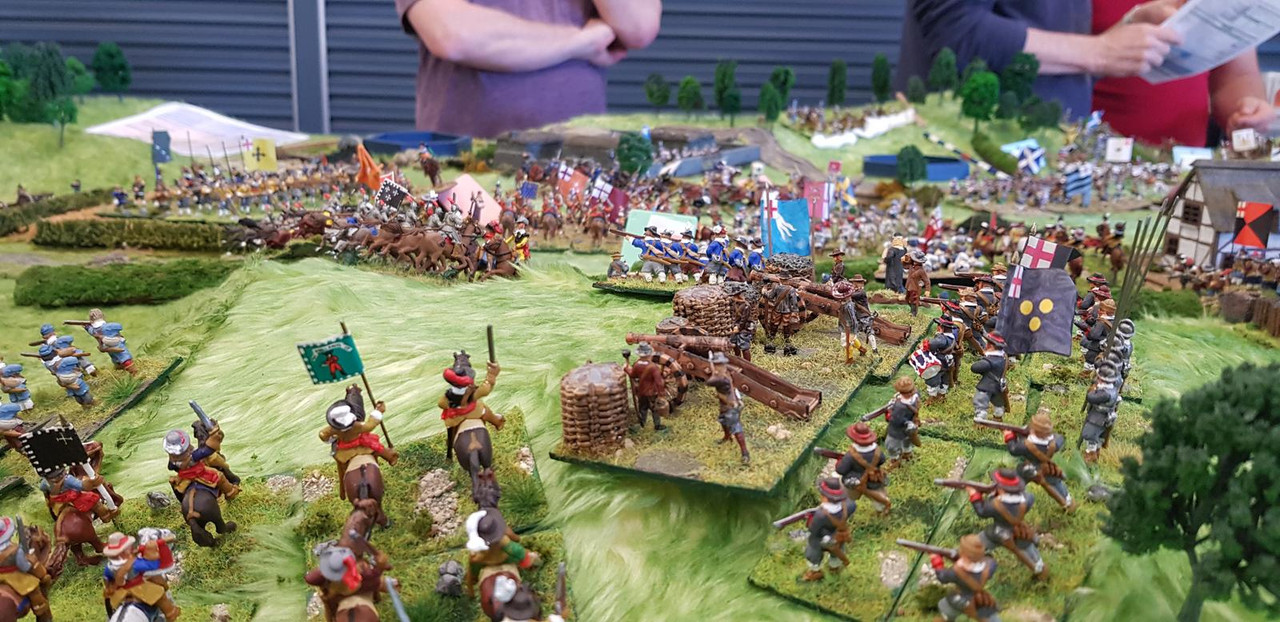 ‌
Royalists oppose Parliament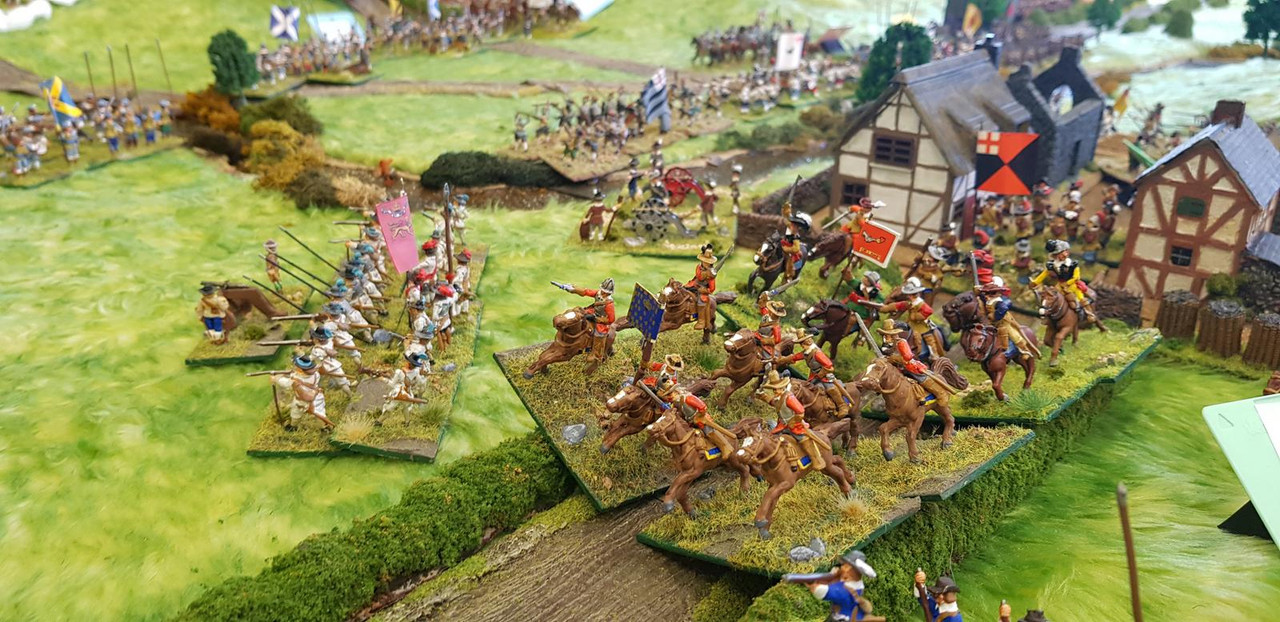 ‌
Royalists rampant.