The Battle of Quatre Bras 16th June 1815

Timeline 4.20PM
1st French Brigade, Marechal-de-camp Baron Pierre-Francois Bauduin commanding, is making good progress against a faltering resistance in the Bois de Bossau.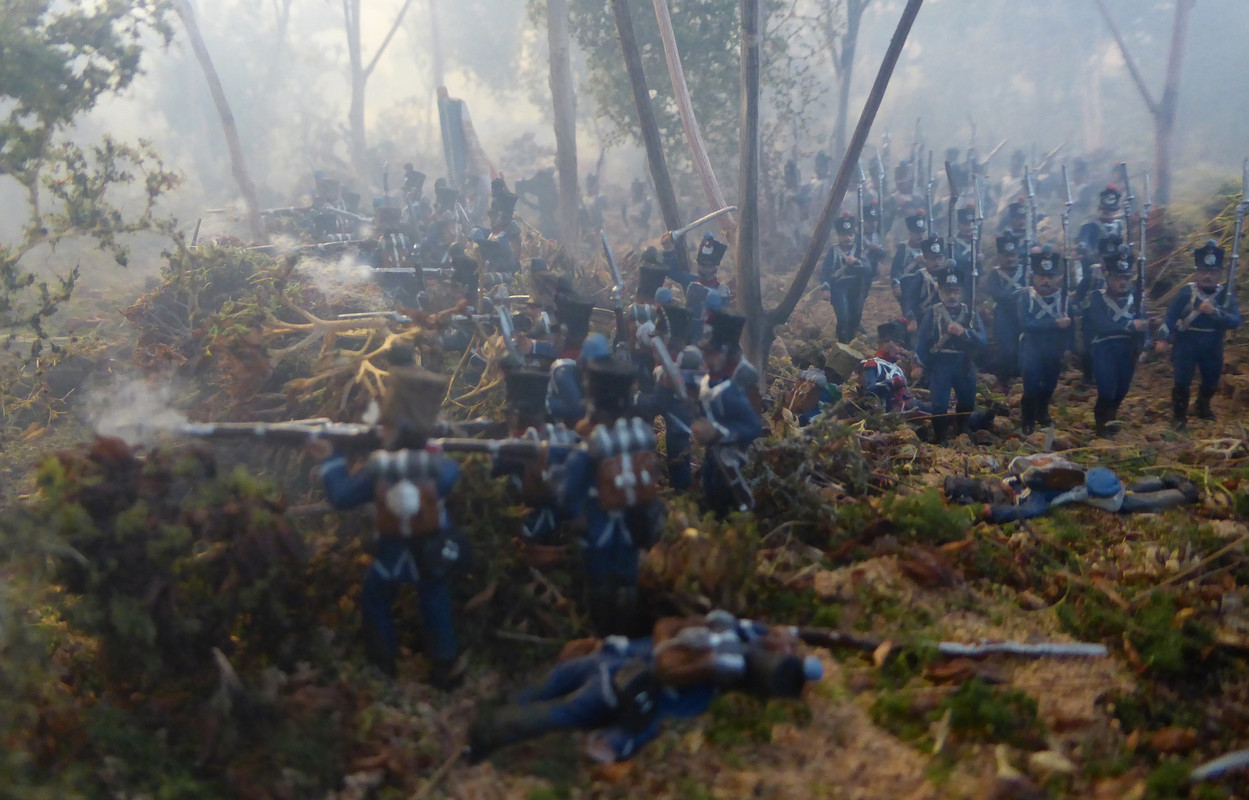 ‌
Brunswickers from the Avantgarde, under Major Adolf von Rauschenplatt comprising Gelernte-Jager and Light Infantry deploy in support of their Nassau and Belgian comrades.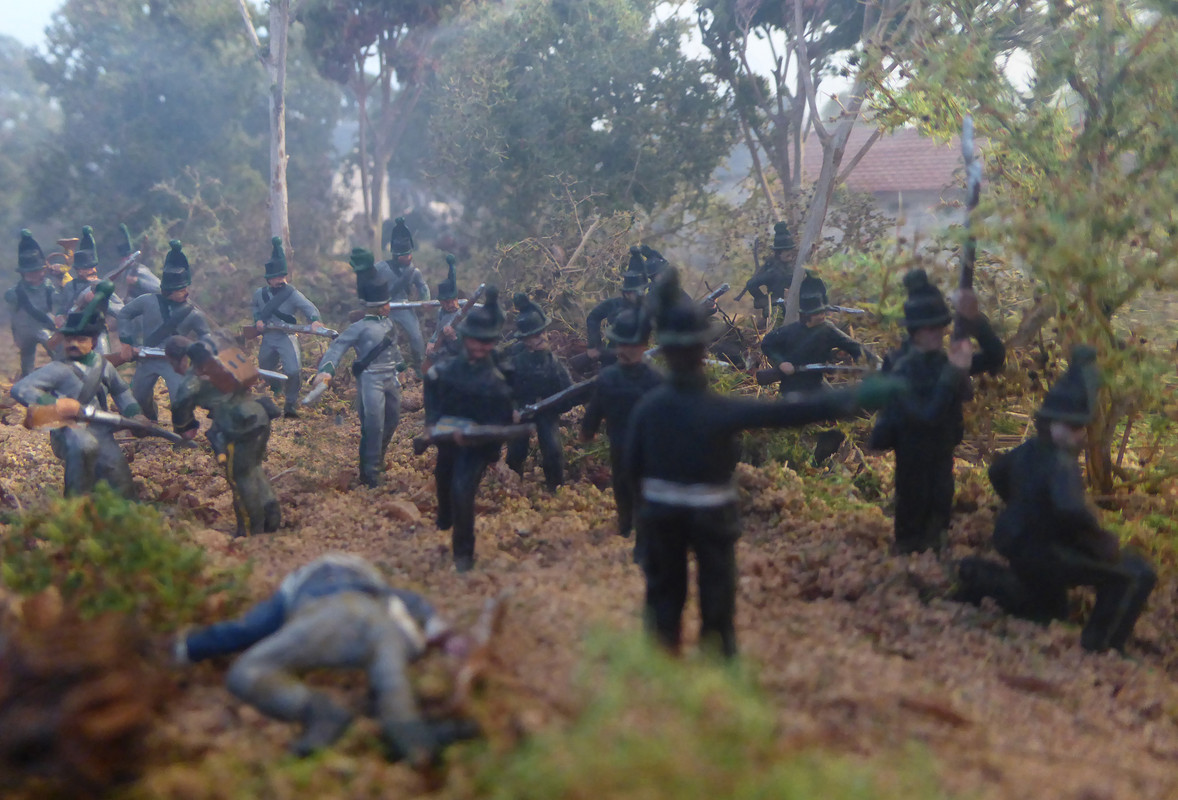 ‌
French artillery assembled on the Heights of Gemioncourt are engaging the British infantry of Picton's 5th British Infantry Division.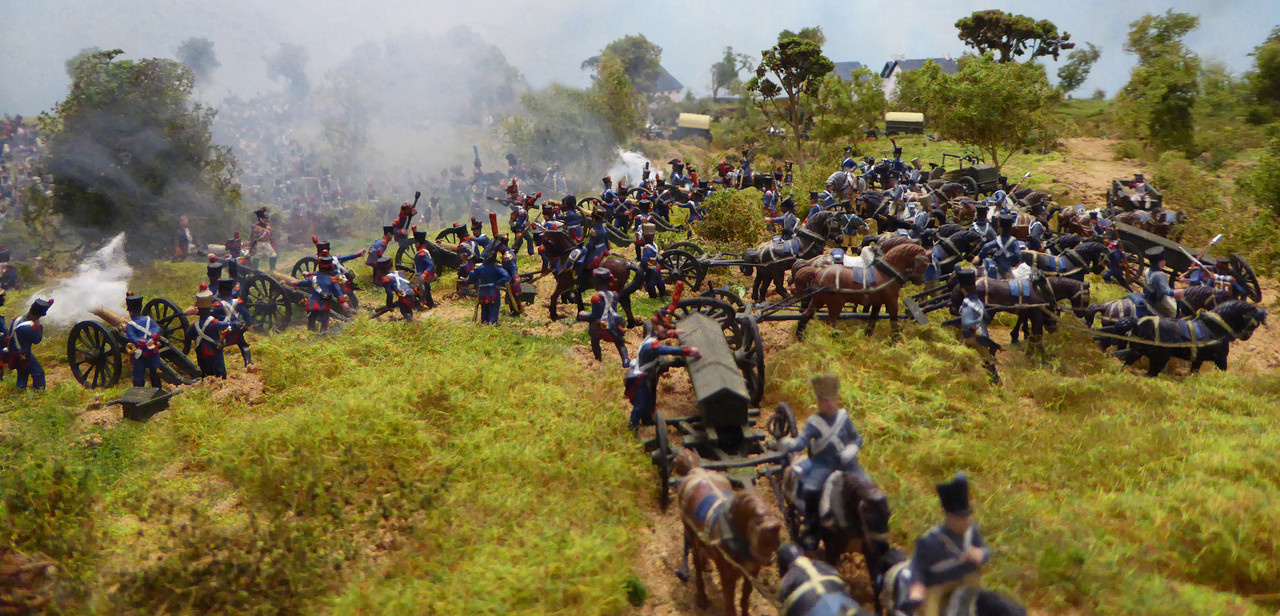 ‌
British and Hanoverian artillery units are now in action giving the Duke some much needed artillery support.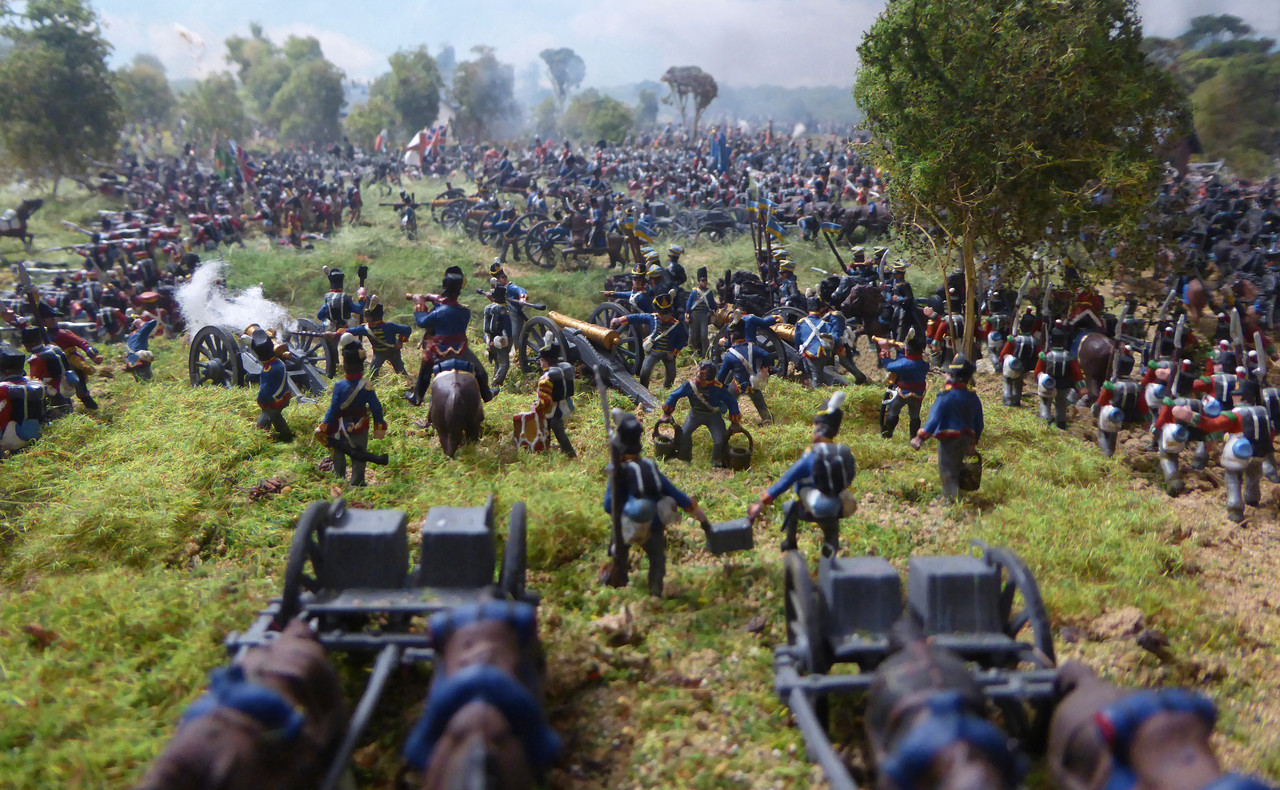 ‌
Having routed the initial Nassau opposition, the French 1st Infantry Brigade, Marechal-de-camp Baron Jean-Joseph Gauthier is now confronted by His Britannic Majesty's 42nd Regiment of foot, The Black Watch, Lieutenant-Colonel Sir Robert Macara, commanding.
This unit is supported by 44th Regiment of foot, the East Essex, commanded by Lieutenant-Colonel John Hammerton.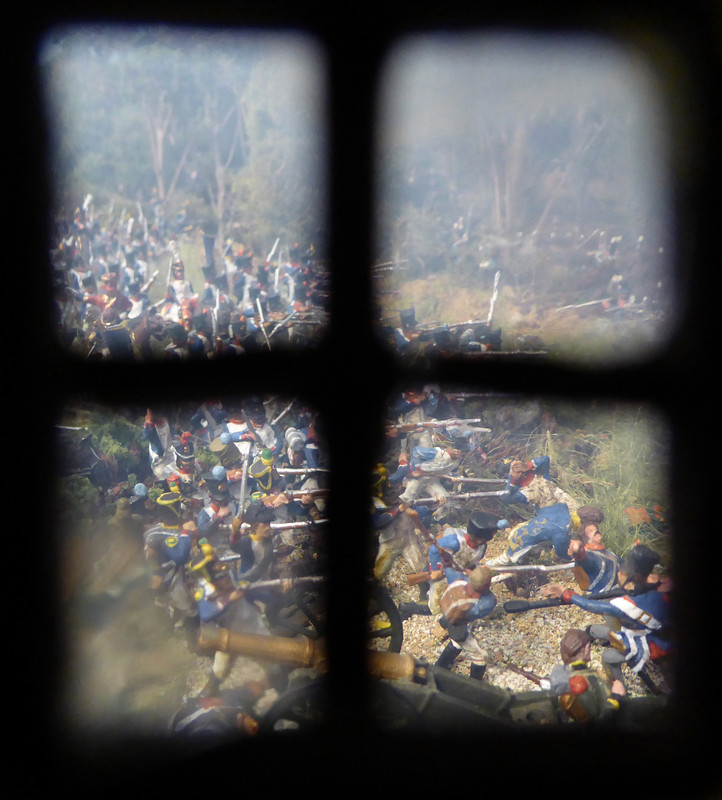 ‌
Contemporaneously, Marechal Ney, is located by an aide de camp from 2nd Brigade 11th French Cavalry Division and informed that Lieutenant-general Samuel-Francois, Baron L'Heritier is awaiting orders.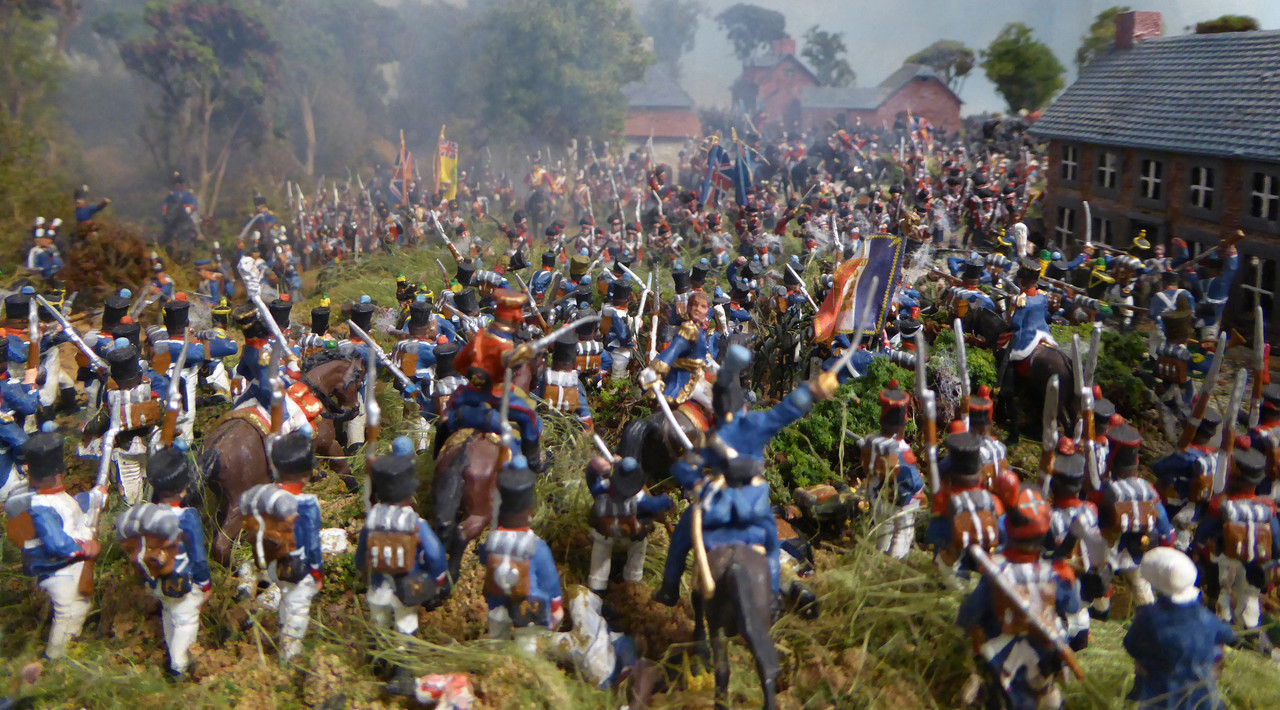 ‌
Meanwhile, French 2nd Infantry Brigade, Marechal-de-camp Baron Jean-Louis Soye is advancing rapidly down the Brussels road towards the crossroads in support.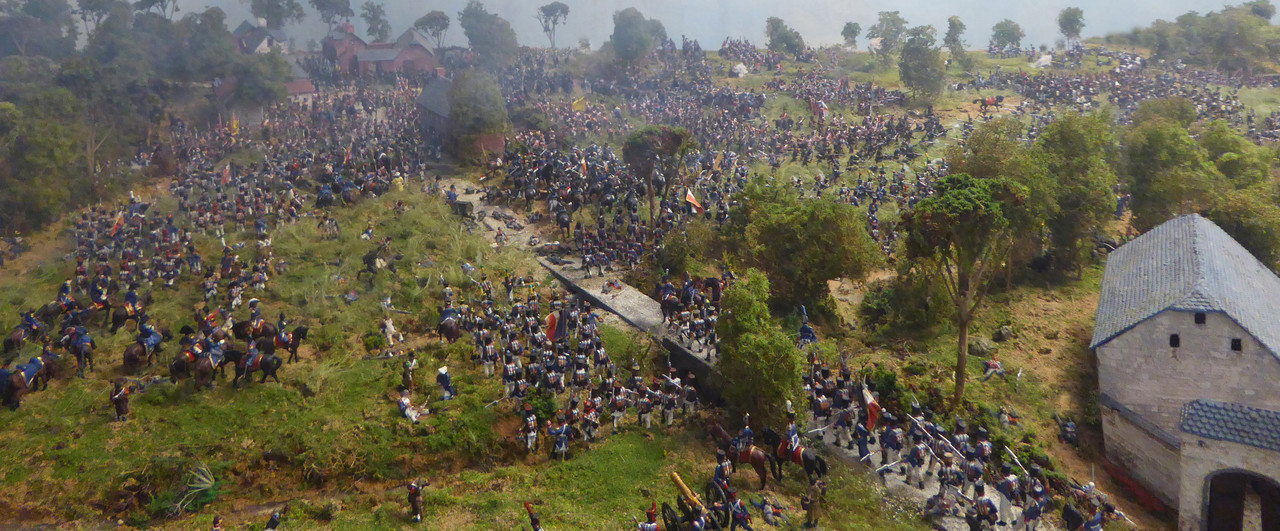 ‌
The Duke is heartened by the arrival of the Brunswick Hussars, Major Frederich von Cramm in command.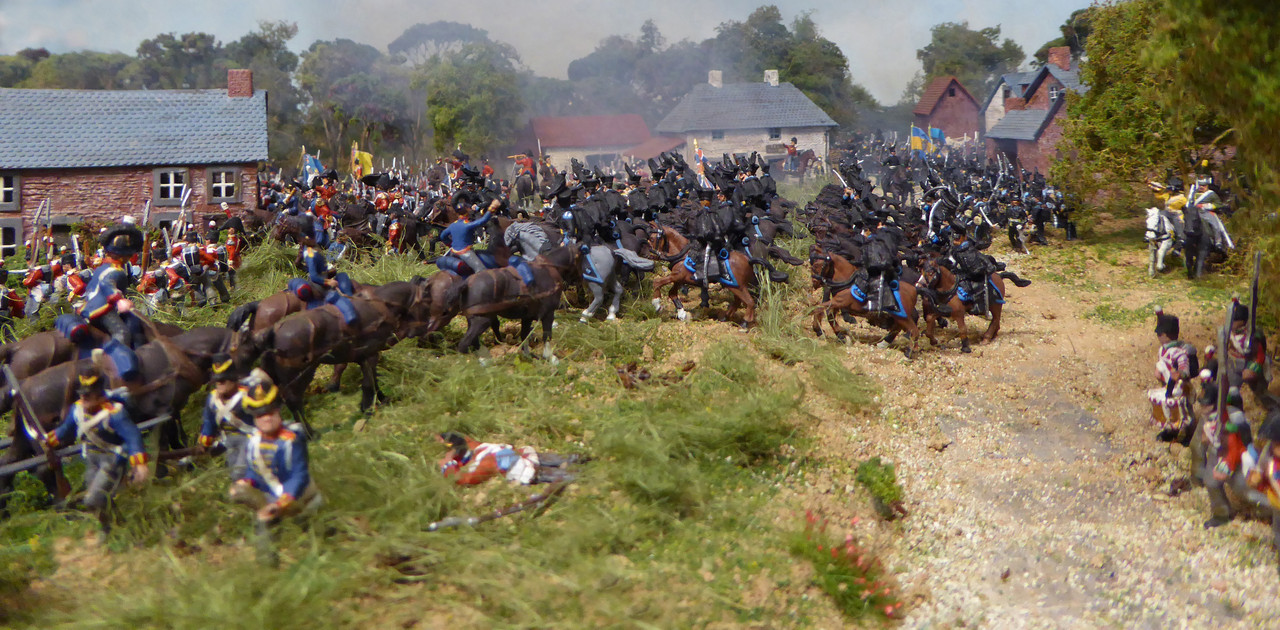 ‌
On the Allied left the 6th Dutch Hussars, Lieutenant-Colonel Willem Boreel having seen off the French 6th Chevau-Legers-Lanciers are assailed by by their comrades from the 5th, Colonel Jean-Francois Jacqueminot commanding.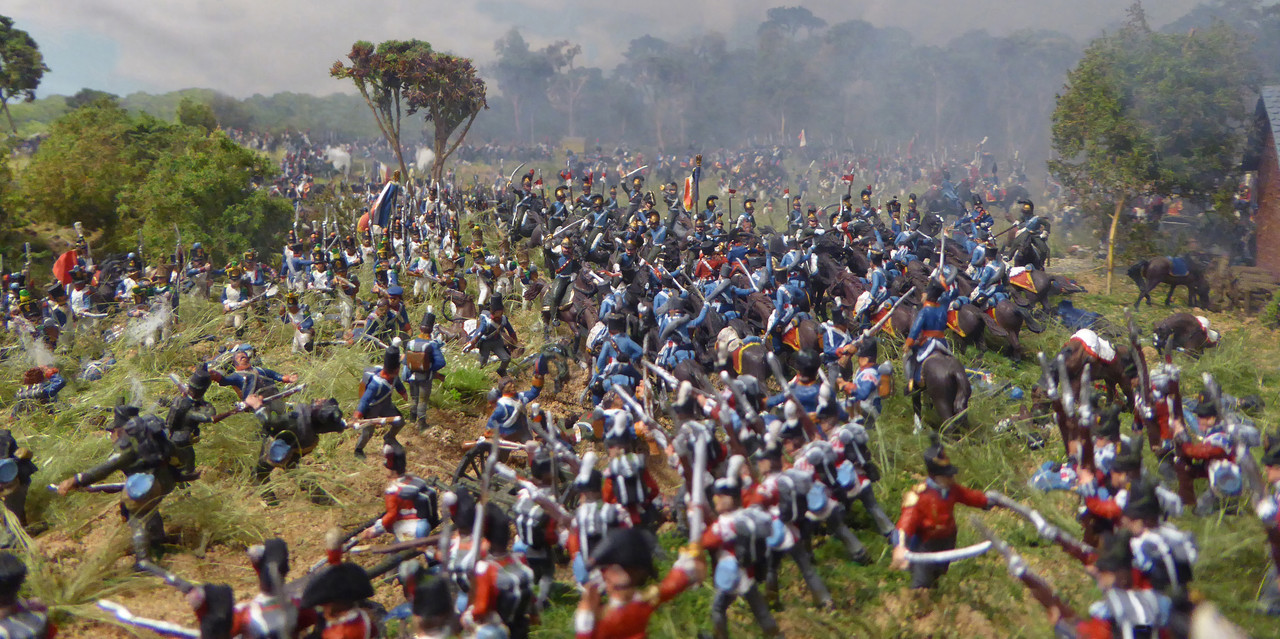 ‌
French 5th Infantry Division, Lieutenant-general Baron Gilbert-Desiree Bachelu has now crossed the Gemioncourt stream and is attacking 8th British Infantry Brigade, Major-General Sir James Kempt.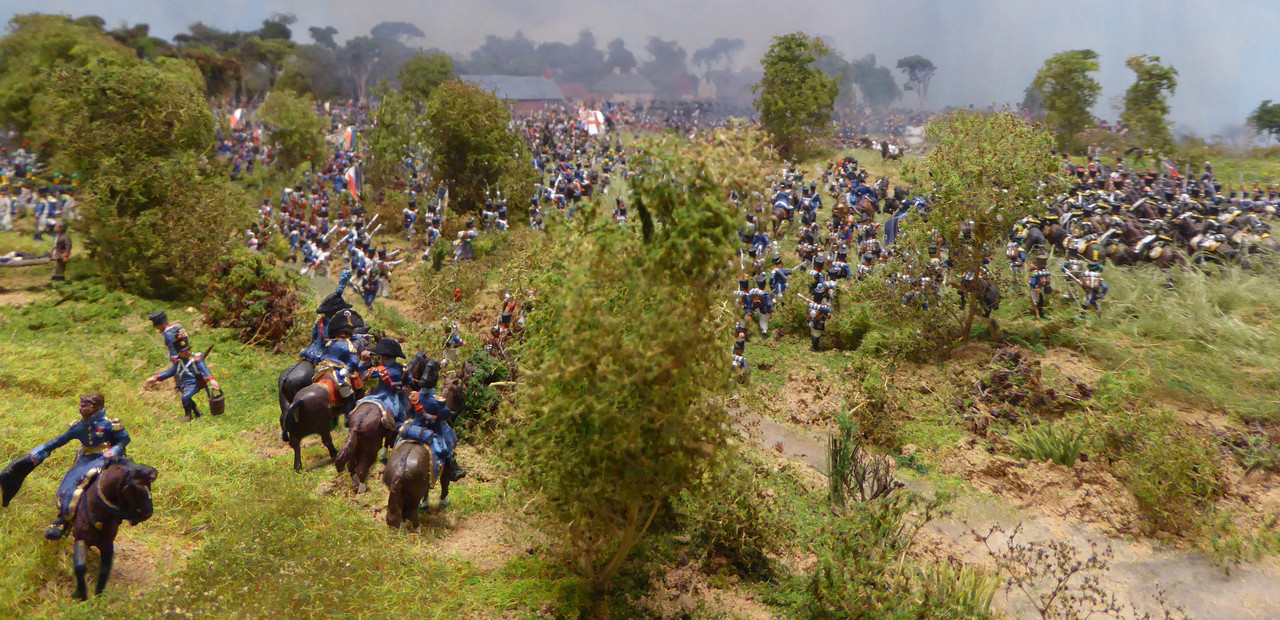 ‌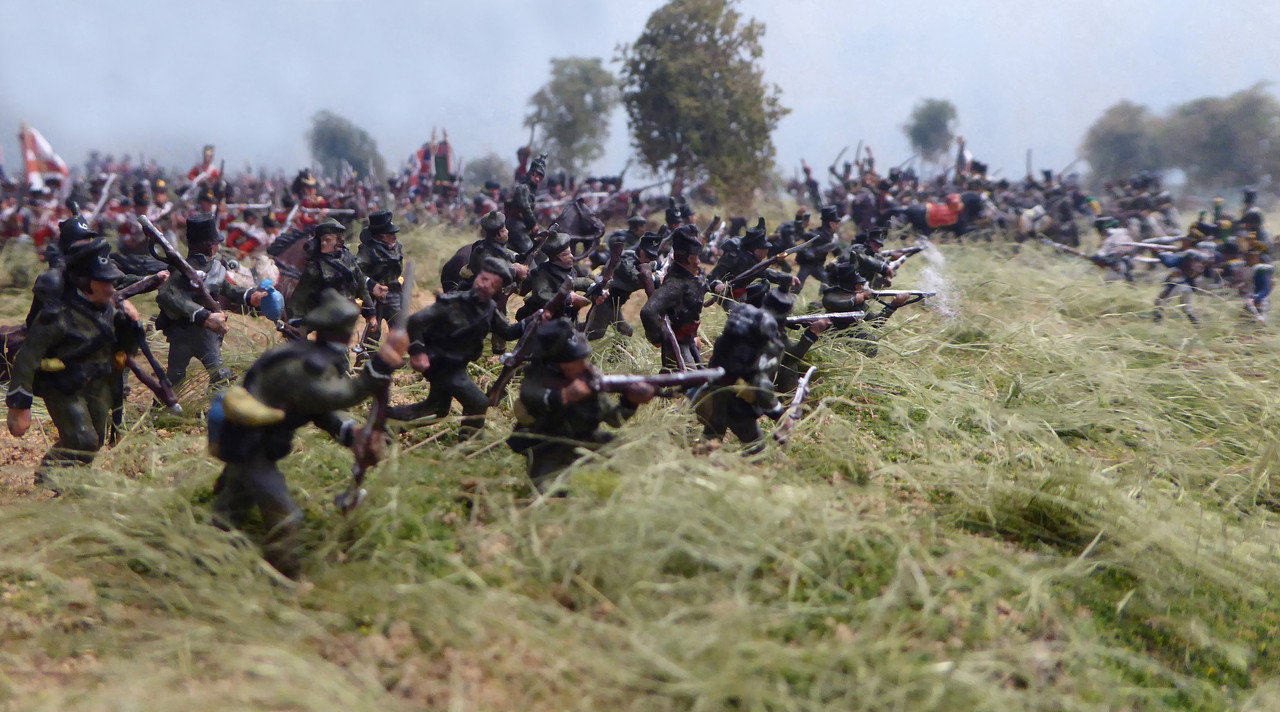 ‌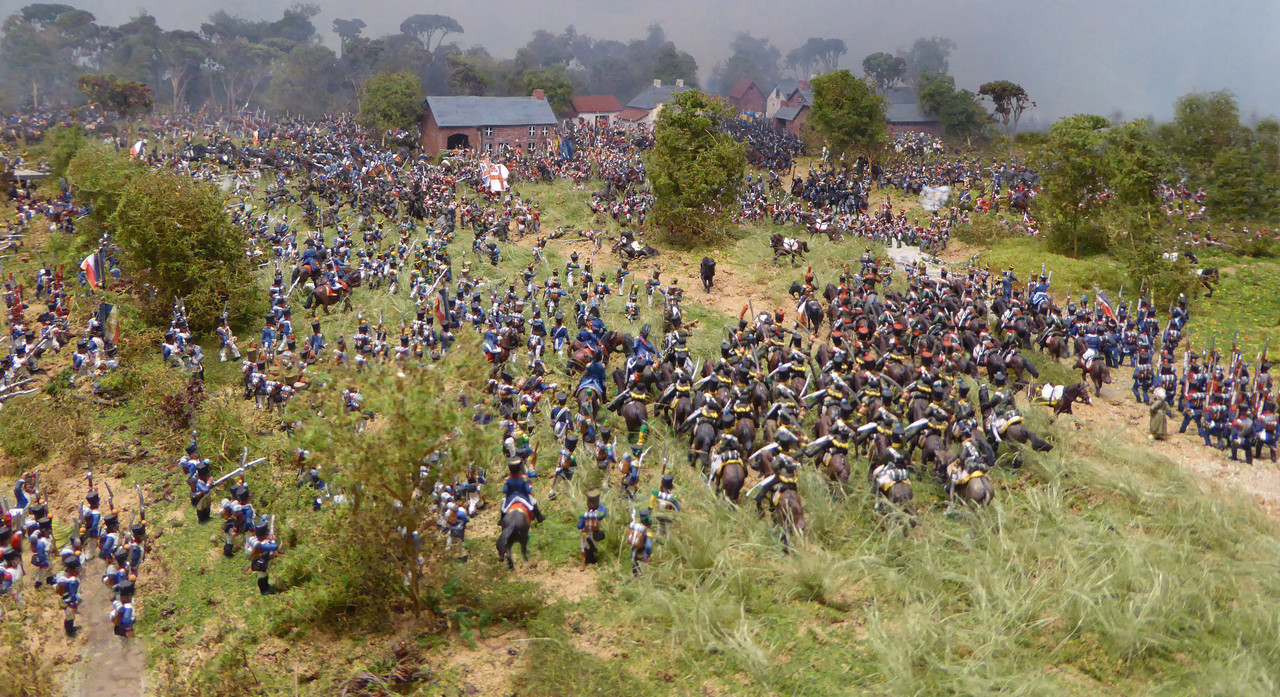 ‌
The Allies are now engaged along their whole front as well as their left flank on the Namur road.
3rd British Infantry Division, Lieutenant-General Count Carl von Alten, the nearest reinforcement is nearly an hours march distant.
For England and St. George. Advance!