Here are a few more of my original Alamo sculpts in action. I still need to paint the Texans appropriate colors. The Mexicans are painted to match Marx blue.
I spruced up the base of this piece by adding modelling paste mixed with sand and tallus to it. I painted it blue to match Marx Mexicans. There are a few pin holes that need filling, but nothing major.
I think that this is really a unique piece. I am very happy with it and I need a few more, with some variation on the figures positions.
This is exactly what I had in mind when I commissioned these bad boys, as multi part figures. I have not had this much fun with the hobby in a good long time.
 [URL=https://s222.photobucket.com/user/nevinsrip/media/3%20Mex%202_zpskzh65lyn.jpg.html]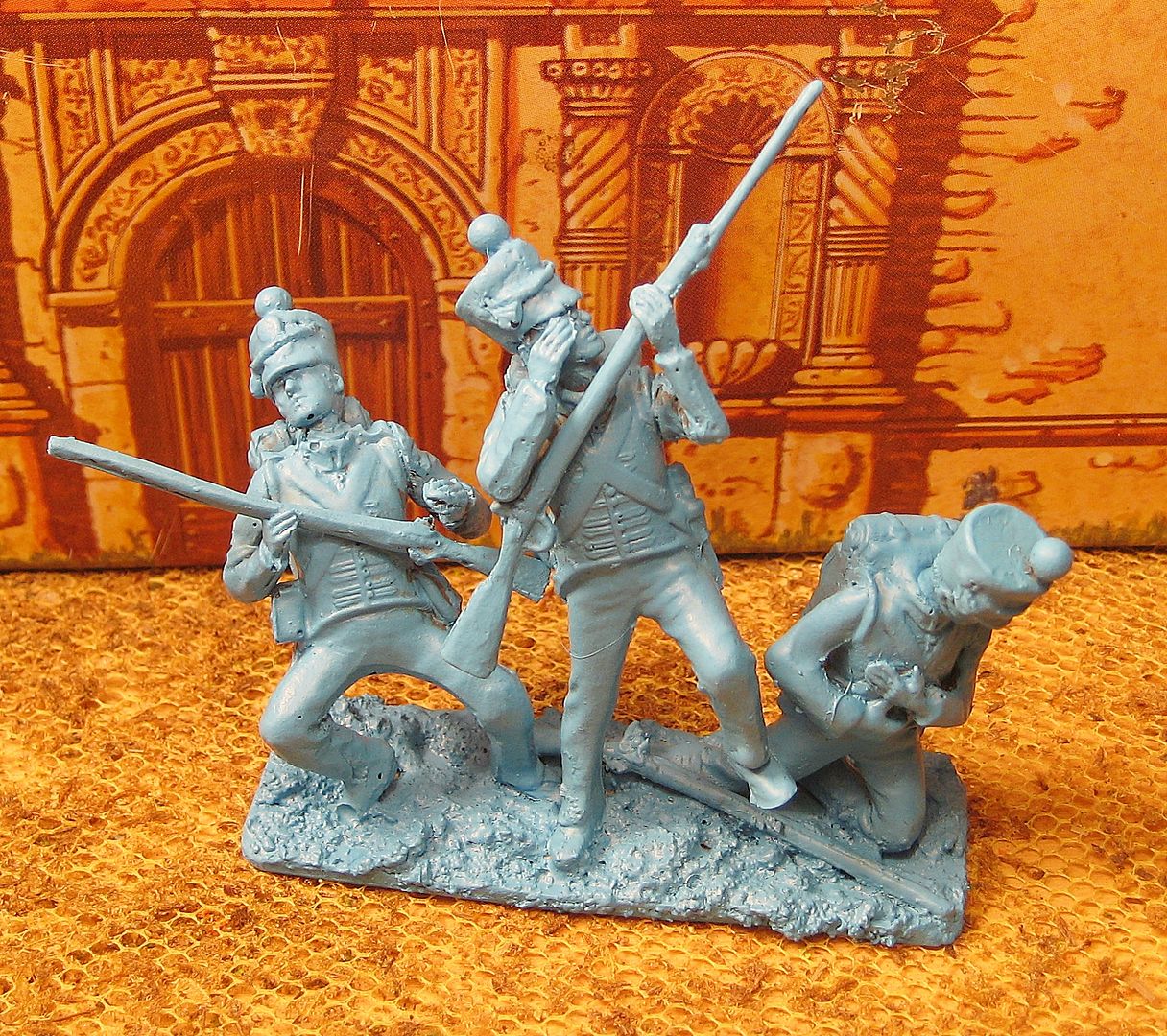 [/URL]

[URL=http://s222.photobucket.com/user/nevinsrip/media/3%20Mex%203_zpsi1xfitme.jpg.html]
[/URL]

[URL=http://s222.photobucket.com/user/nevinsrip/media/3%20Mex%204_zpsjzadnpgt.jpg.html]
[/URL]  
[URL=http://s222.photobucket.com/user/nevinsrip/media/3%20Mex%205_zpsrjgyyqkv.jpg.html]
[/URL]
[URL=http://s222.photobucket.com/user/nevinsrip/media/3%20Mex%206_zpsw44cfpsx.jpg.html]
[/URL]