Well, I ordered a book from Amazon, which arrived yesterday.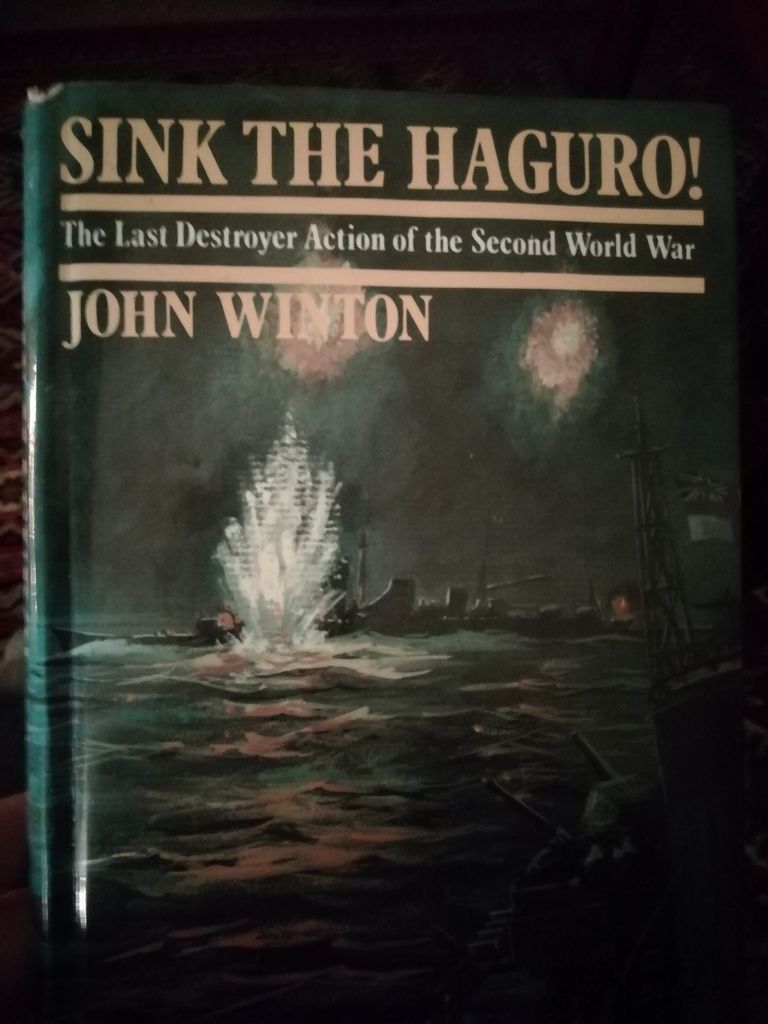 The first thing I noticed was that it had scribblings and additions, which bearing in mind this had not been noted made me slightly cross. Then I looked in more detail…
The first thing was that the map had been defaced: someone had inked over the track of HMS Vigilant in red pen…
I was ready to send it back, but then I noticed these in the front pages: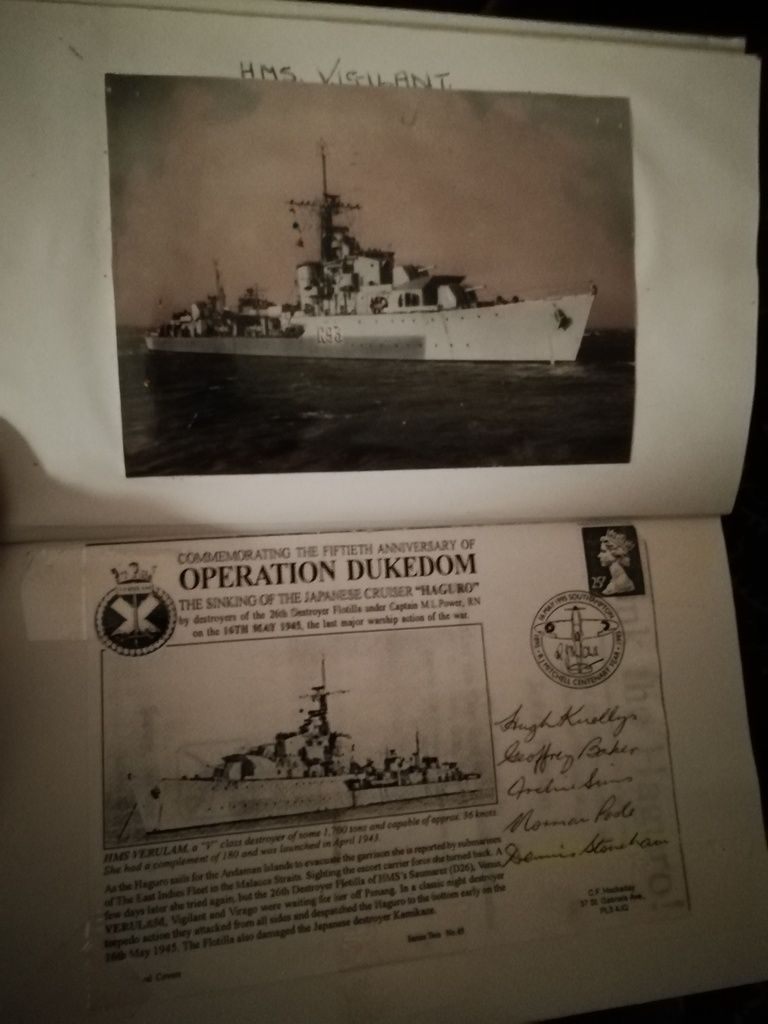 A photocopy of a first day cover from the Royal Mail marking the action, and a postcard of HMS Vigilant, glued into the book. Then, all became clear:
So, from what seemed to be a defaced copy of a book turned out to be a priceless item, touched by someone who fought in the very action it described and something I will now treasure.
Thank you, D Stoneham, and here's to the memory of all those who fought a courageous and successful action.
Nick