With a Strontium Dogs game on the horizon from Warlord Games, my mind is all a-flutter with 2000AD miniatures. Games Workshop had the licence in the 1980s and put out a sweet range of figures just before creating the iconic Warhammer 40,000 Rogue Trader, and this is the first release in that range – Judge Dredd himself.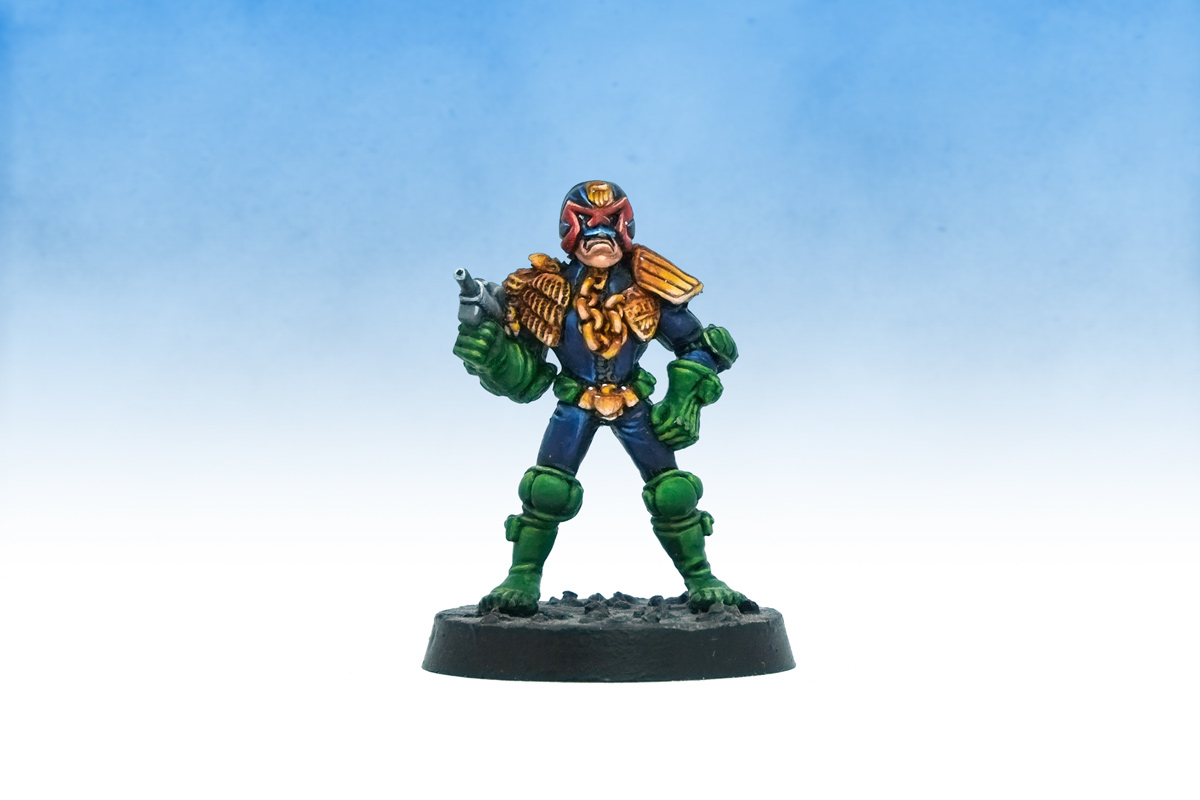 ‌
"Taking photographs of a judge on a blue fade background – that's five years in an iso-cube, creep."
Fascinatingly a number of 2000AD figures were recycled into the nascent Warhammer 40,000 range. Figures either had their parts cannibalised (like Traitor General's head reappearing as an Imperial Inquisitor's), or were simply rereleased with new names (like Slaughter Margin "Mek" and Mega Hound becoming Imperial Assault Trooper and Robo-Dog).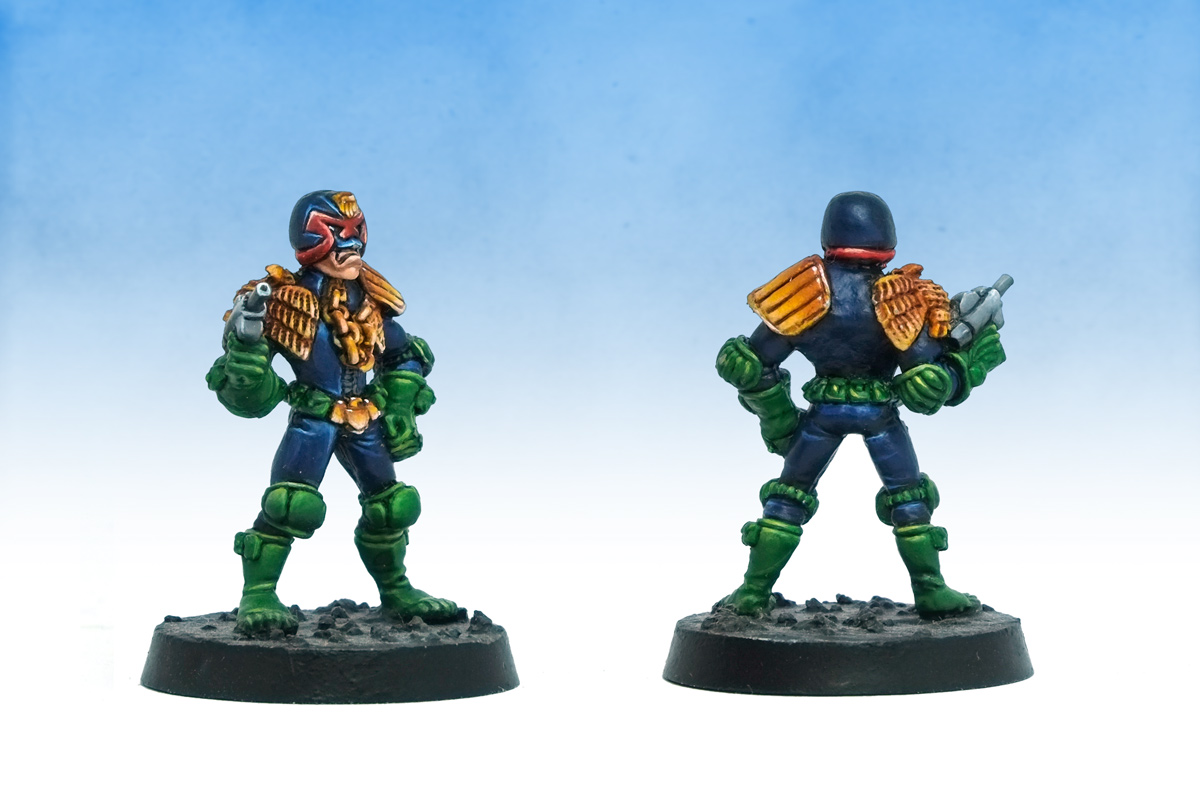 ‌
"Rotating a judge on a blue fade background – that's fifteen years in an iso-cube, creep."
I went for blue and an NMM yellow on the uniform instead of black and gold to emphasise the comic book nature of Dredd. The figure was an experiment but I'm really pleased with how he turned out and will happily roll the colour scheme out to the rest of my Justice Department miniatures.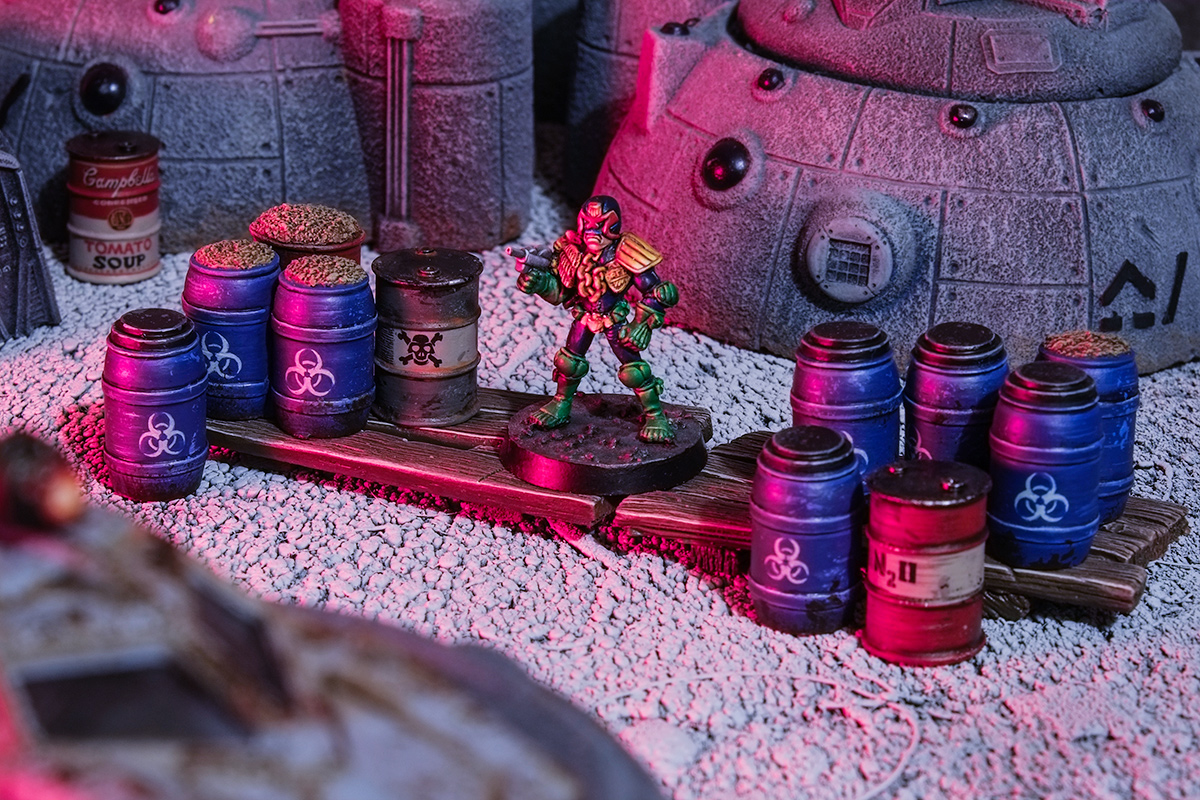 ‌
Dredd guarding N[sub]2[/sub]0 canisters – bet that's a … barrel of laughs.
The chemical barrels and wooden pallets are advance castings from the excellent Fogou Models – they should feature in a Kickstarter soon. While Asslessman and axiom have taken the approach of simply drybrushing and weathering their advance castings, I've went utterly overboard with biohazard symbols and other freehand.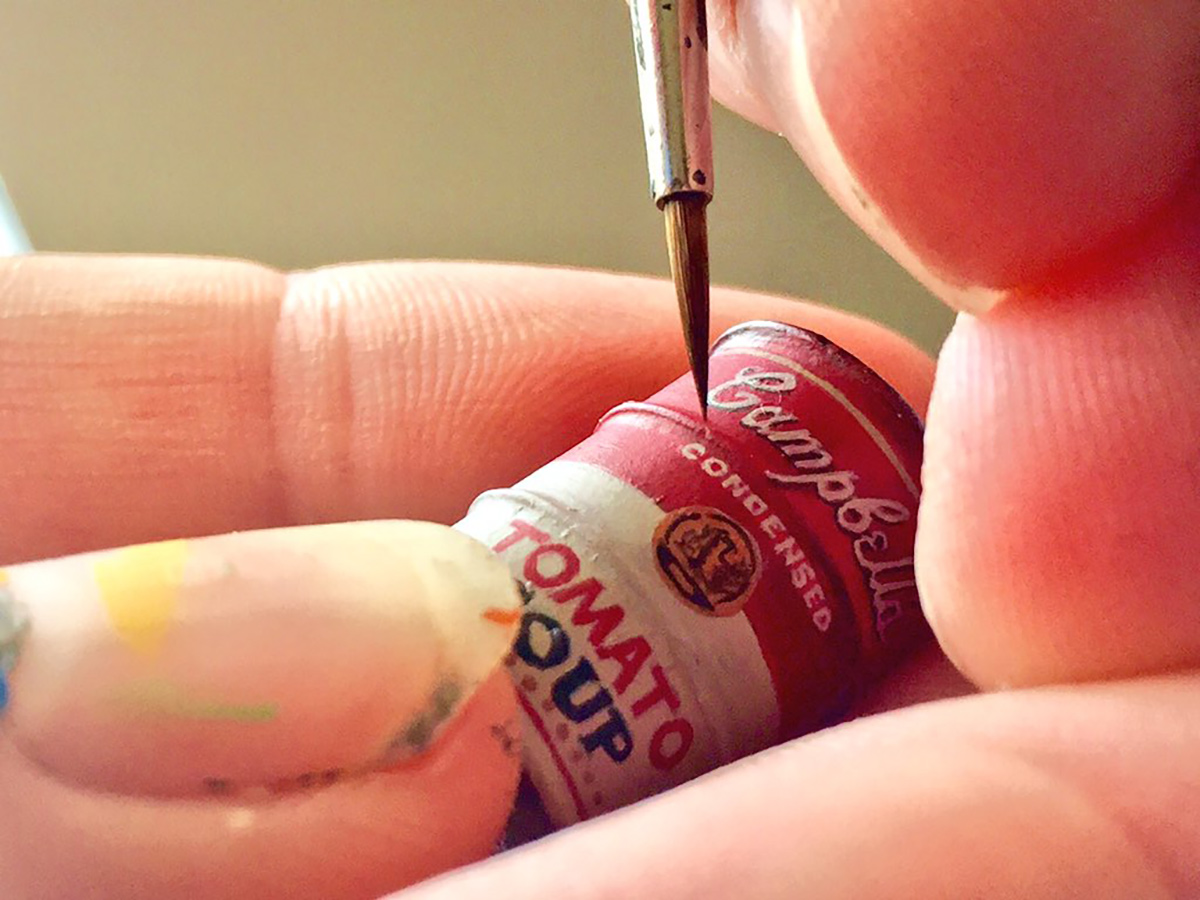 ‌
In the grim darkness of the far future, there is only Warhol.
As well as more judges, I fancy painting a gang of the classic 2000AD alien mercenarys – Kleggs – for a Necromunda campaign. Or Rogue Stars games. Watch this space!
More of my miniatures at: http://www.ninjabread.co.uk
More of my 40K miniatures at: http://www.ninjabread.co.uk/category/blog/40k/