I remember buying a bunch of this stuff at a Michaels back in 2011 while on a business trip and had all kinds of plans for it. They came in several different sizes too.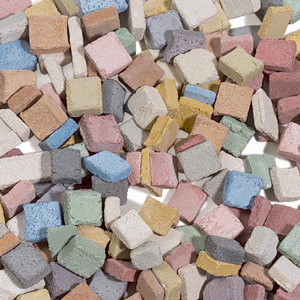 I was going to make objectives for the middle of fields and tropical jungles. Maybe even a big ruin or two for historical armies to battle over. Or a couple of fancy alien ruins for Barsoom or a Star Trek away mission to explore.
I was even going to use inexpensive 4" mdf coasters or cut vinyl floor tiles to base the many corridors, walls and other things I was going to make with those mosaic tiles*.
Anyway, even though the original company went out of business and some of the products didn't get picked up, Dick Blick and others seem to still have this set, which is made up of the medium-sized 3/8" tiles (perfect for 15mm stuff and others):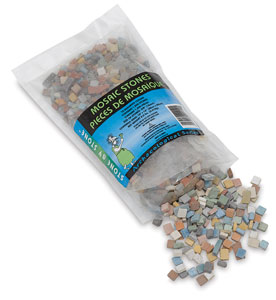 So, if you guys have been looking for just such a thing to get your creative juices flowing, or to introduce a young one to terrain making, know that the 3/8" version of the product does seem to be back.
Dan
TMP link
* I was planning on making something similar to this with the larger sets I had bought:
link