"If Breakthrough Starshot can achieve its goal of delivering small silicon chip payloads to Proxima Centauri or other nearby stars, it will be because we've solved any number of daunting problems in the next 30 years. That's the length of time the project's leaders currently sketch out to get the mission designed, built and launched, assuming it survives its current phase of intense scrutiny. The $100 USD million that currently funds the project will go into several years of feasibility analysis and design to see what is possible.
That means scientists will work a wide range of issues, from the huge ground-based array that will propel the payload-bearing sails to the methods of communications each will use to return data to the Earth. Also looming is the matter of how to develop a chip that can act as all-purpose controller for the numerous observations we would like to make in the target system.
If the idea of a spacecraft on a chip is familiar, it's doubtless because you've come across the work of Mason Peck (Cornell University), whose work on the craft he calls 'sprites' has appeared many times in these pages (see, for example, Sprites: A Chip-Sized Spacecraft Solution). Both Peck and Harvard's Zac Manchester, who worked in Peck's lab at Cornell, have been active players in Breakthrough Starshot's choice of single-chip payloads and continue to advise the project…"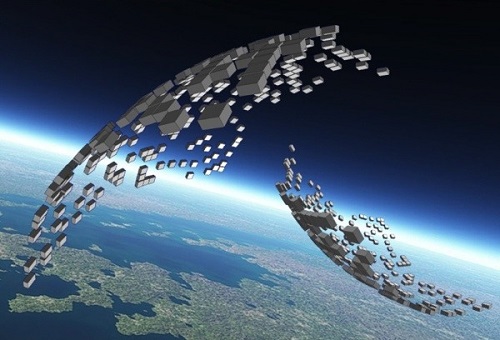 Main page
centauri-dreams.org/?p=36778
Amicalement
Armand