Finished off the latest wave of sculpts for the 15mm Japanese Sengoku-era fantasy range at 15mm.co.uk a few days ago. A few power failures and other events later…
The sculpts:
3 Gaki – While they are meant to be hungry ghosts, the visual depiction in ukyi-o paintings is that of classic flesh eating zombie.





3 Kitsune and kit





Peddler with Soba shop (4 parts) – I've always had this fascination with ramen shops as depicted in movies and anime. Before there were shops, there were the traveling soba stands. Way cooler looking than hotdog stands.




2 Komuso monks – They could be flute=playing monks, or ninja…
2 Demon painters – This isn't that widespread, but the idea is that the painter can paint weapons or spells out on a scroll, or paint the demon to trap it. Perfect RPG-material




Civilized Henge daimyo with katana
Barbaric Henge daimyo with katana
Oni princess





2 Armoured legs
Head sprue – kabuto helmets with sode shoulder guards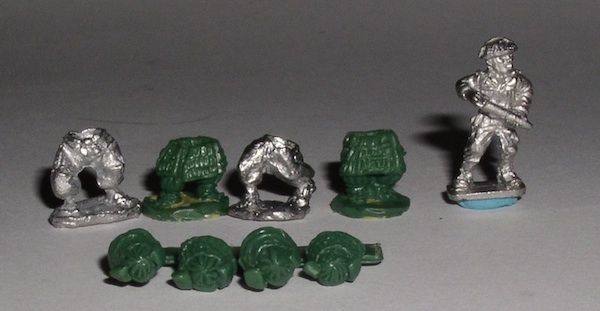 Armoured Samurai and ashigaru tops: samurai with naginata, katana, ashigaru with yari, bow
Demon monk top
Demonic samurai with katana top
Policeman with sasumata
Skeleton warrior monk with yari