Most of the tall buildings came from Heroscapers:
The others I made myself with a program called Evans Model Builder:
I have had the Model Builder program for a number of years and after seeing the buildings from Heroscapers I finally got inspired to start making my own buildings. The program has many stock buildings that can be designed and printed in virtually any scale. You can check out more on their website and You Tube has several tutorials.
Also, you can import images and textures online and can create virtually any building.
Using a combination of importing online images and tools from the Model Builder program I made this McDonalds:
Create and print the building sides, use a business gloss 32 lb, laser or inkjet works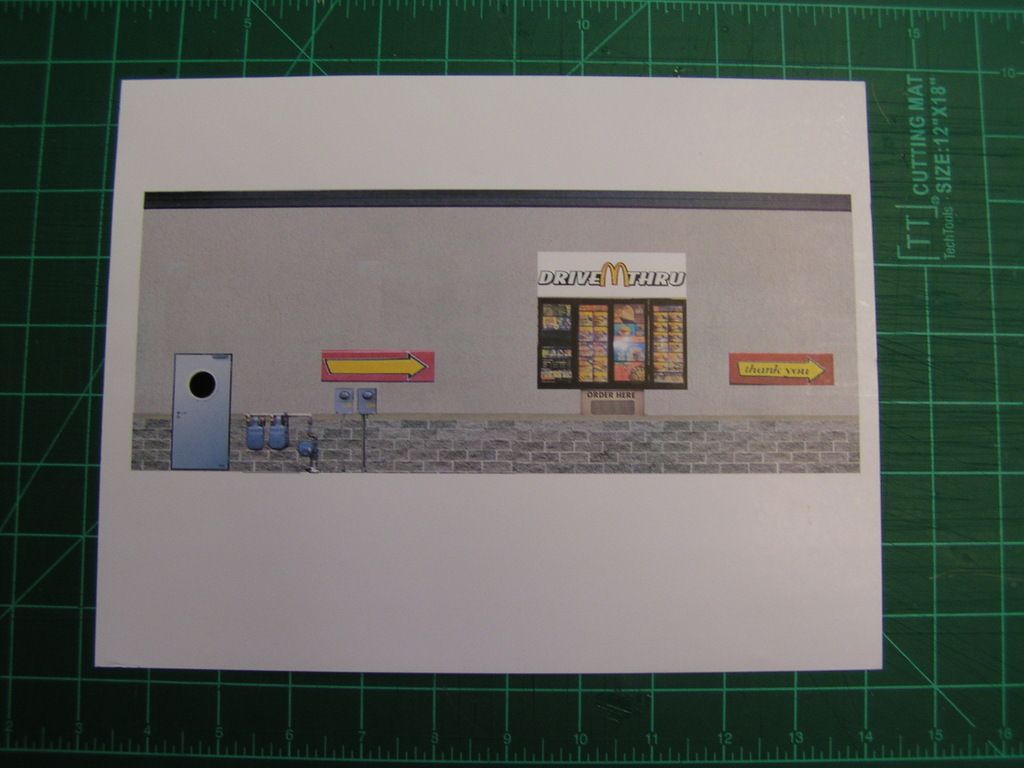 Trim and use adhesive spray to mount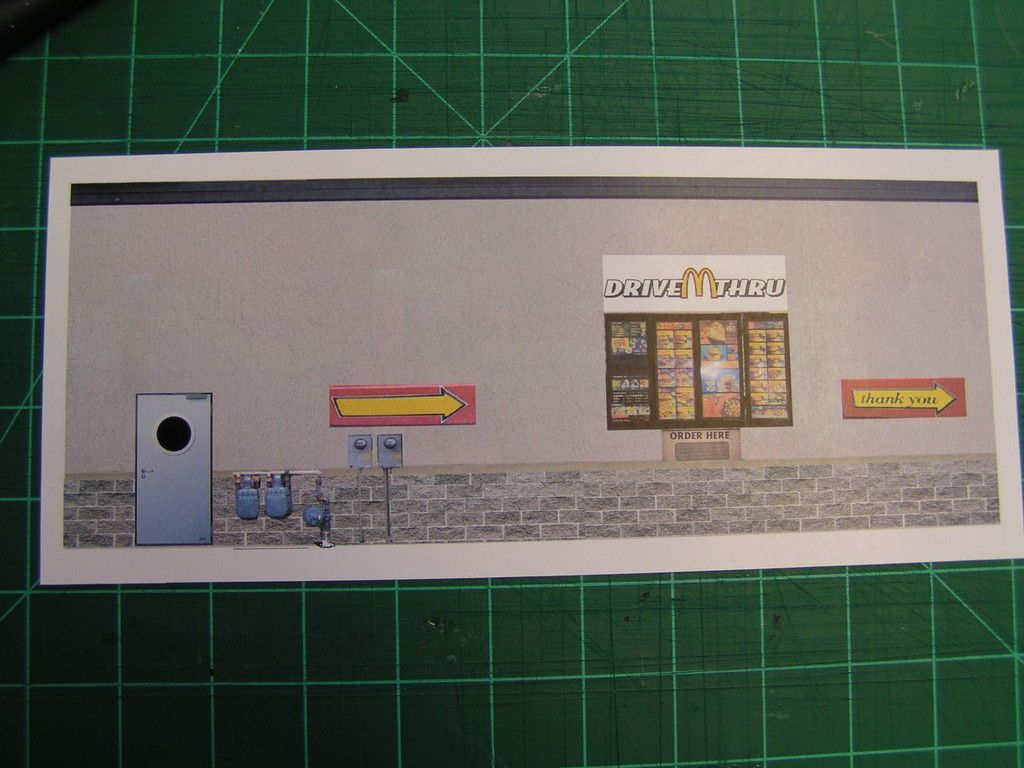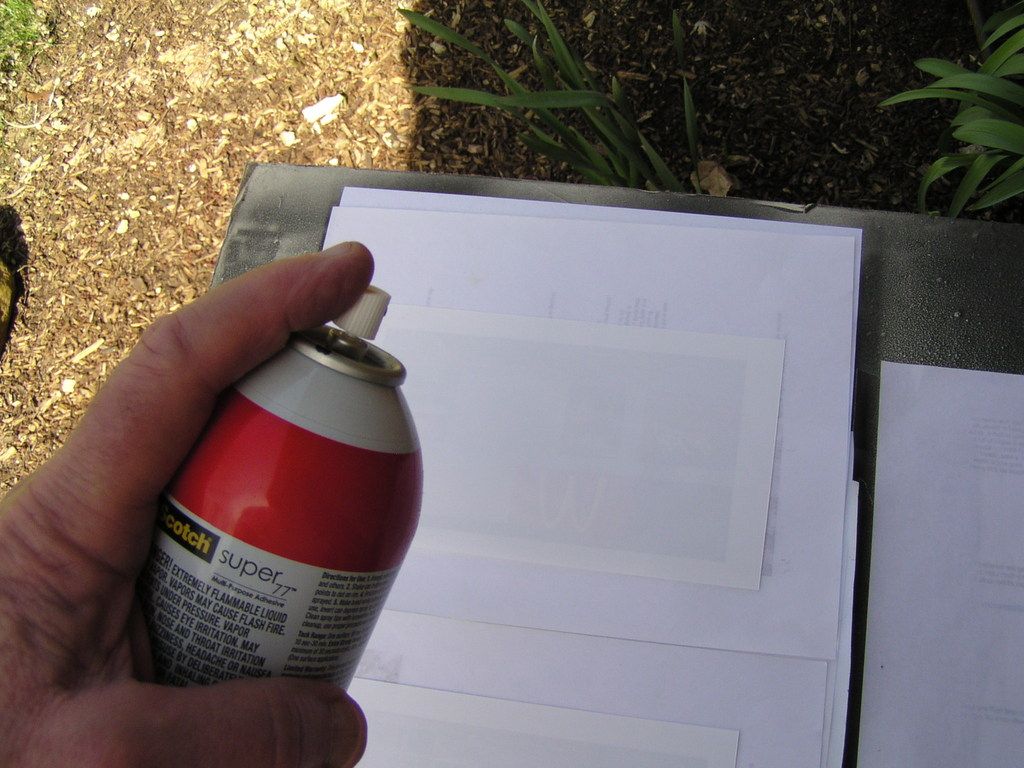 Mount on 3/16 foam core board (I prefer black)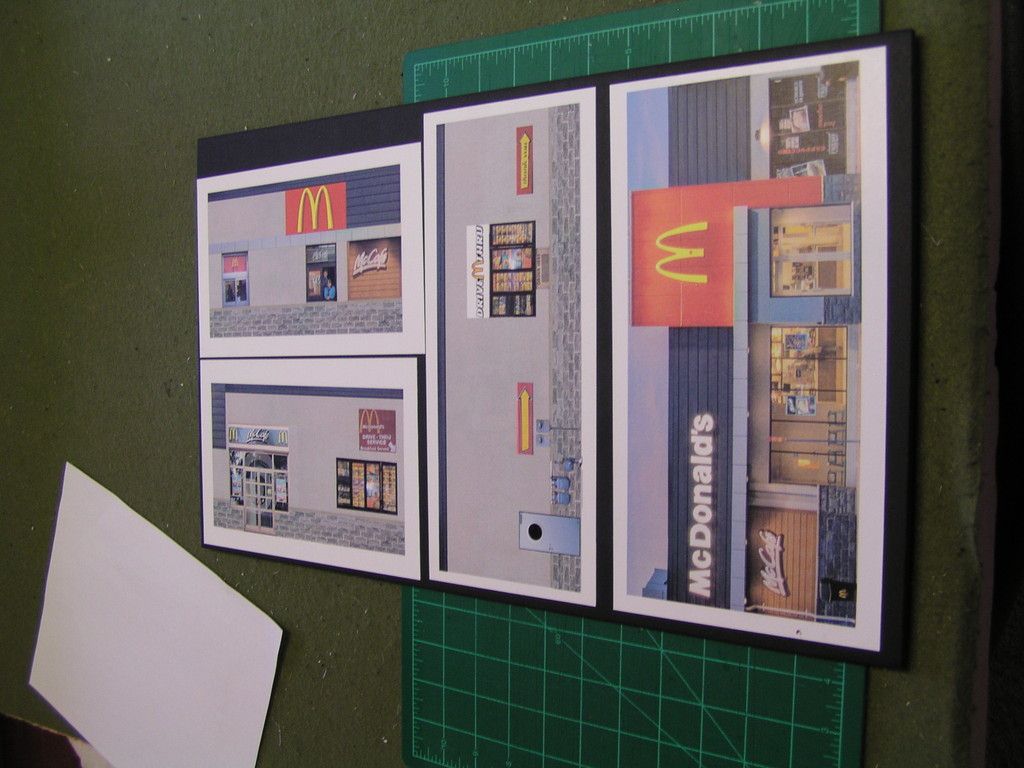 Spray coat with a matte finish to protect
Now cut out the 4 sides (you will need to use a rabbet cutter to make flush edges) and glue together
And you get this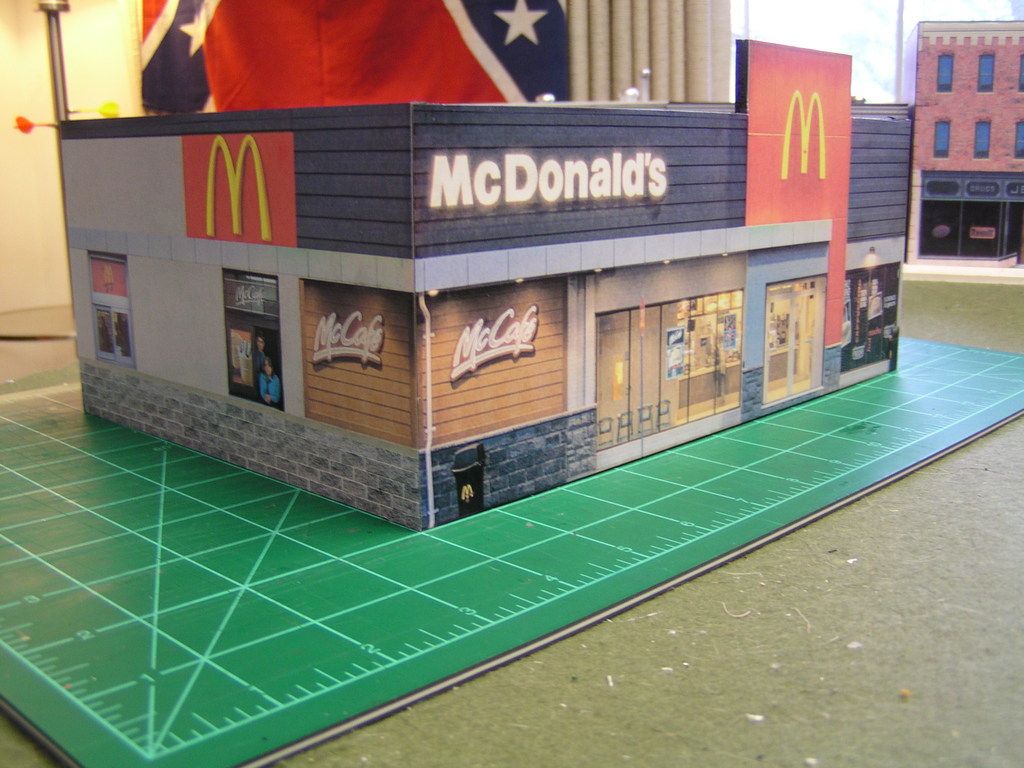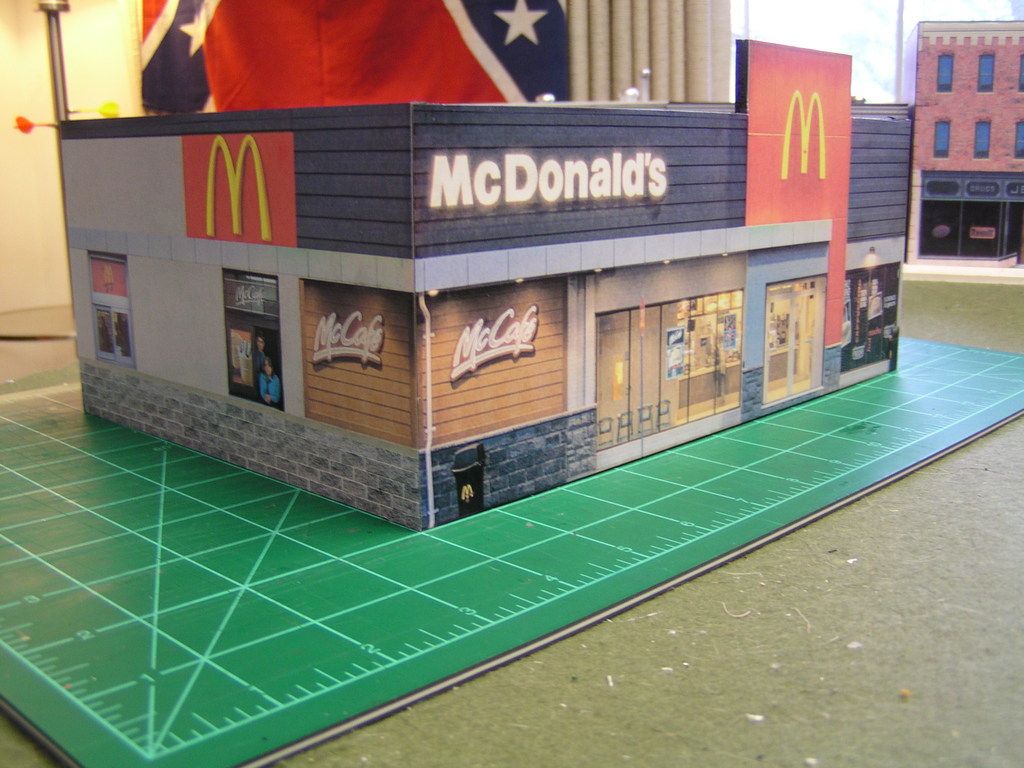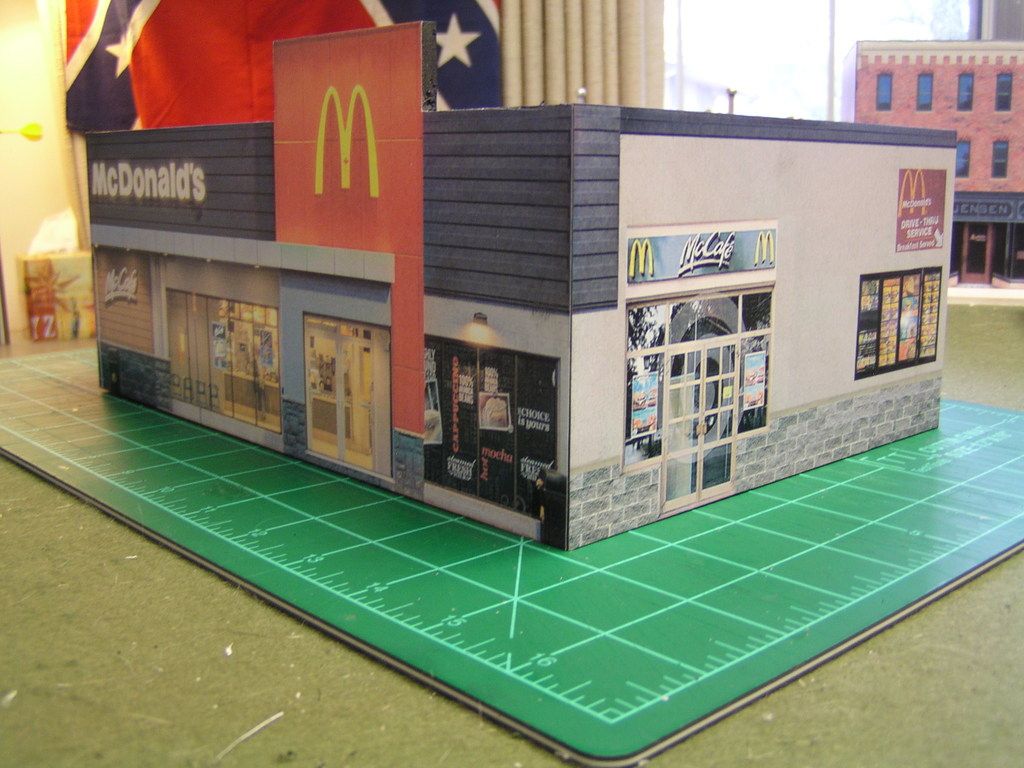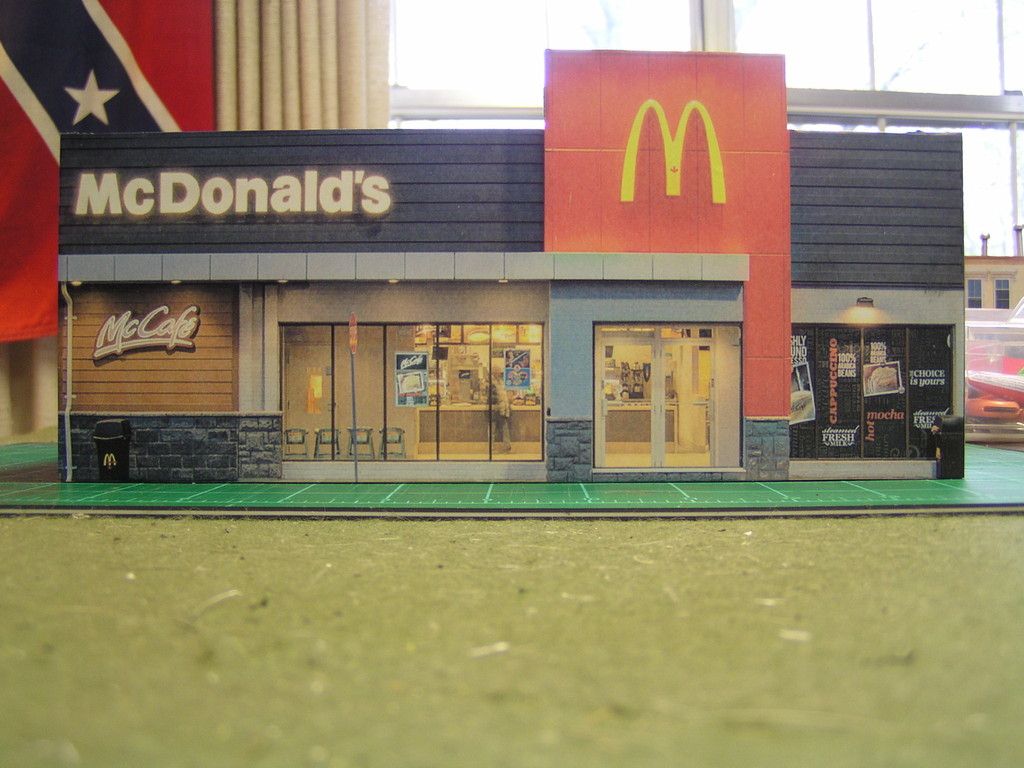 Roofs are matte board and painted
The building top fittings are wooden pieces from Hobby Lobby mounted on washers and spray painted aluminum. Gives Superheroes objects to pick up and throw!
I have made over 20 buildings and have at least 10 more printed but not built yet.
I have several skyscrapers over 40" still to build too.
I'll try to post more soon.
Kim