Re-posting the whole saga of the War Wagon here. Did these for an upcoming game of DBM. Nothing like the impending game to inspire a little creativity… :)
"
So seems like I need War Wagons…… and fast! So I am working on this modular design which lets me swap out 20mm bases.. at least until I get some additional figures to put into them. I actually used one of my 20X40mm Litko bases as the bottom of the wagon.
This way since it allows me to change the troop type in the wagon?
Some of Paul Potter's Crossbowmen taking cover in the Wagon: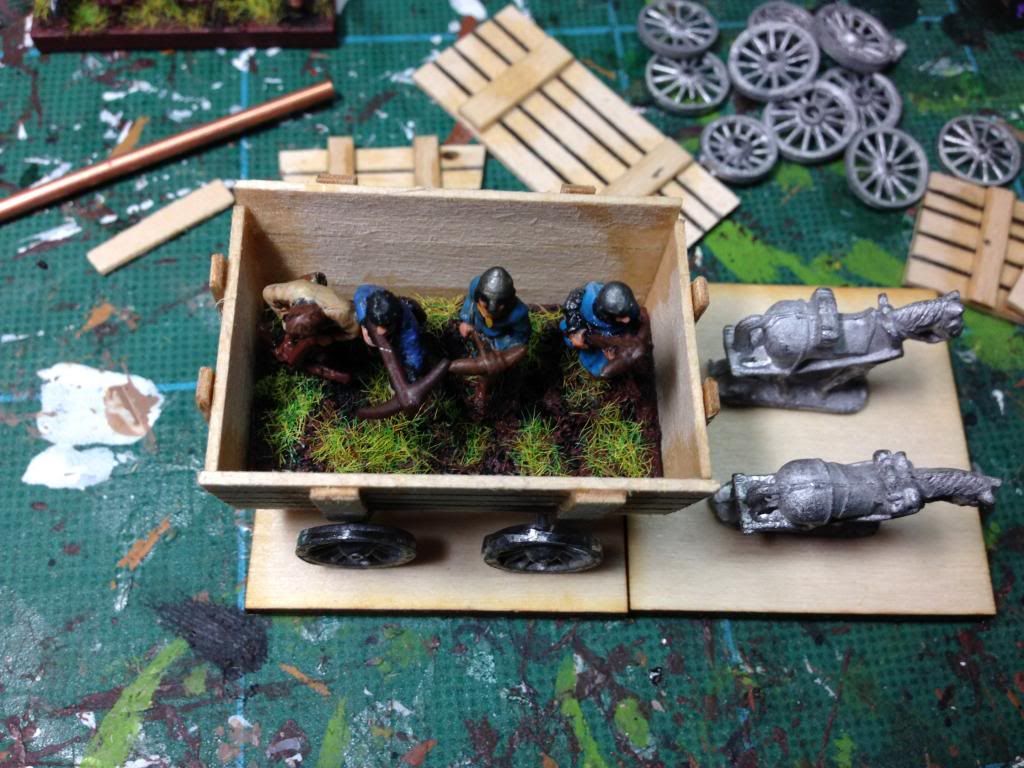 Some more Slavic bowman:

Was debating on the basing as well…. thinking I want double base for DBM 40X80 with a horse limber… but maybe splitting it into two 40X40 bases on a movement stand (better for DBA 2.2+)… So I went with the 40X40 modular concept.
so here they are with some paint, still doing a few finishing touches….

And with some creative placement they form up: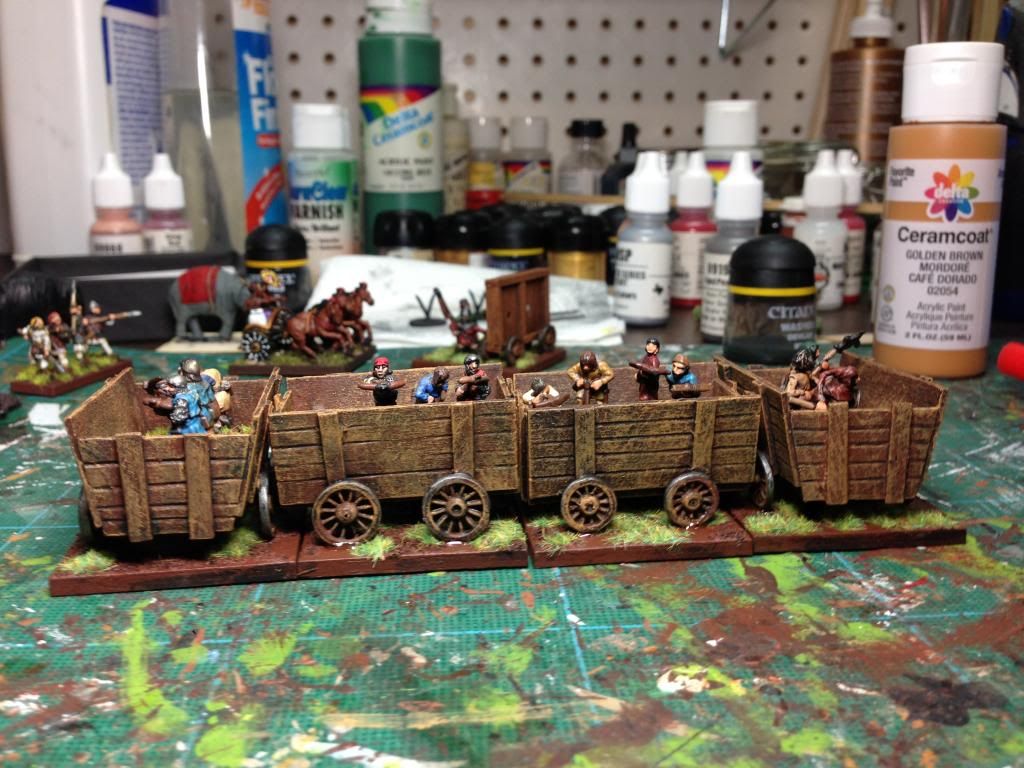 Creating separate bases with some horse teams and other scenery to dress them up a little..
And some tackle from Wood and String:

Creative use of sheet metal trimming:

Harnessed team on movement base:

Wagons Hoooo…..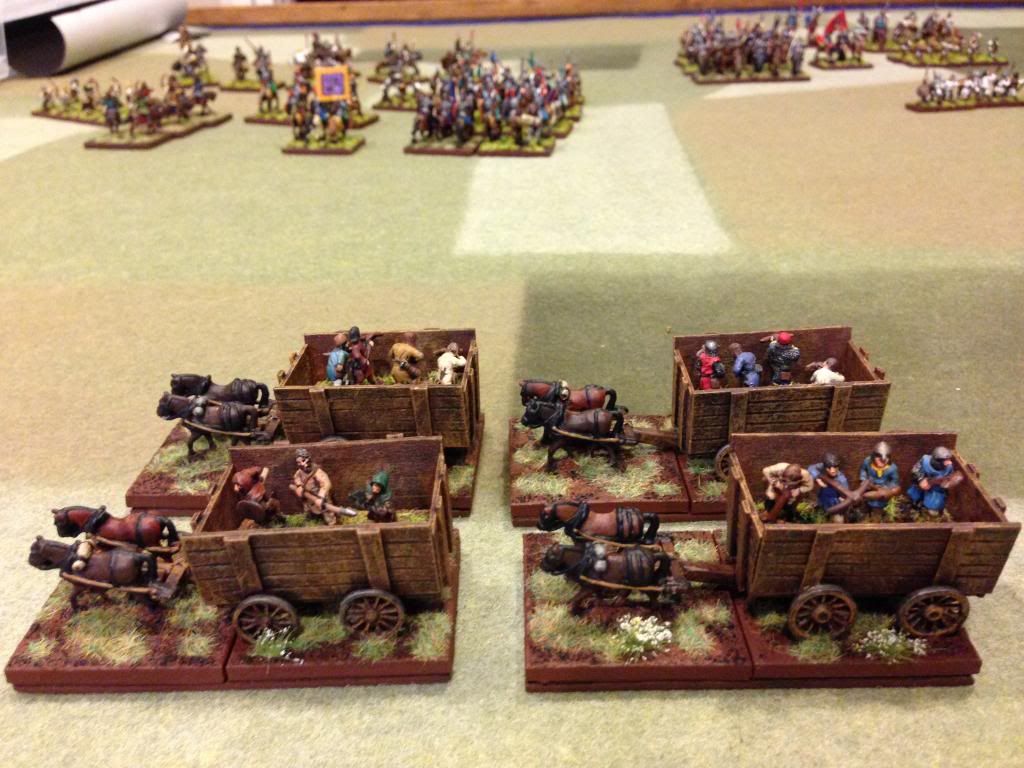 "
All in all I am happy with the result. Originally did them as modular because I did not have the proper figs to mount in the wagons (using some French Crossbows and peasants here).
But I think they worked out ok…