Hi Guys
Another AAR:
link
This time a Dux Britianiarum 'Battle':
The sun shone brightly. A light morning mist was quickly burnt off. Osic the Victorious looked acros the field and could seee the 'Romans' forming for battle. The Saxon host was tired from the march from the beach, and the voyage across the channel had been rather unpleasant.Osic the Victorious called his Champion Olag forward.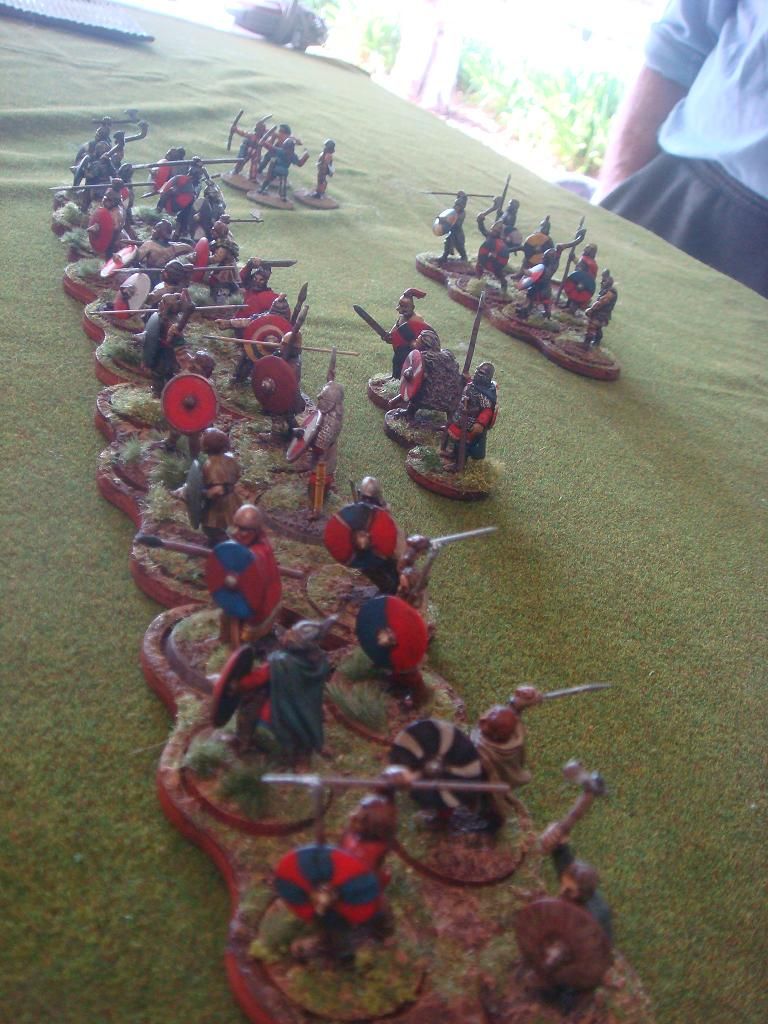 "Olag,.. we need to lift the men's spirits. Put on a show for them and dispatch that Roman dog"!
Osic pointed the a well armed Warrior who stood befor the Roman line.
"One dead Roman coming up,..".
And with that Olag dashed up the hill to confront the enemy champion,.. and then promptly dashed back. The duel wasn't going the big Saxon lugs way, so he was recalled.
"I guess an inspiring speech will have to suffice" grumbled Osic.
READ more at my BLOG:
trailape.blogspot.com.au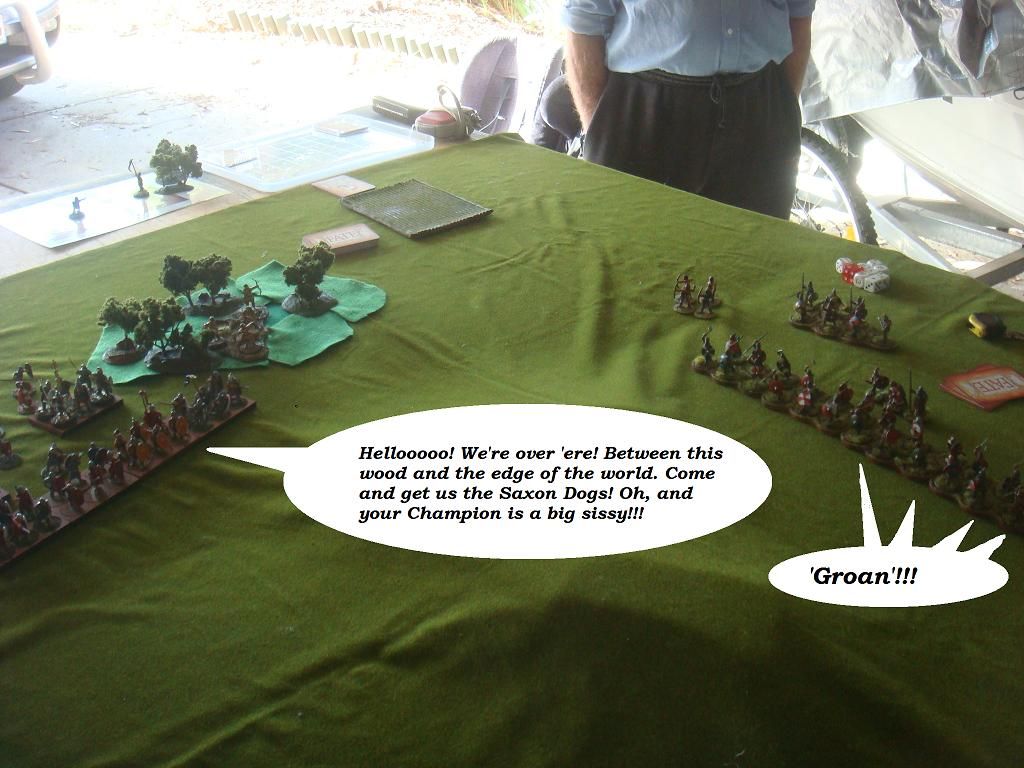 As usual I look forward to your comments.
MERRY CHRISTMAS!