Some Halloween treats…
;)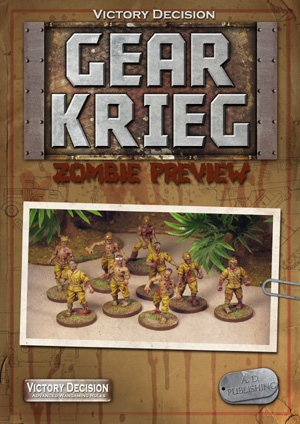 I will support the whole Halloween mood with a free Gear Krieg Zombie Preview booklet;
it will be released on Halloween and will be as usual downloadable via the Wargame Vault.
I will keep you informed as soon as the file is ready to be downloaded!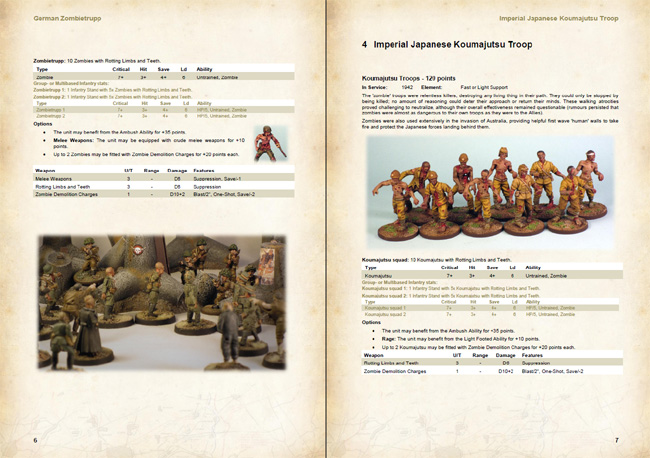 Preview pages
Incursion Zombies painted as USMC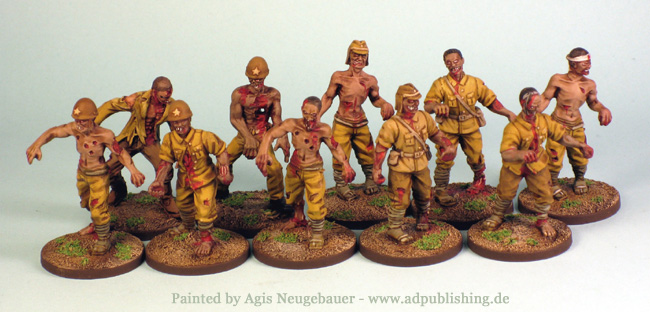 Another pic of the Company B Japanese Zombies, this time a full 10 Zombie group.
The 2 left Zombies in the second row are from the Incursion range with a head swap.