DOH!
The page linked to isn't showing the chariots…
So, re-link and add the newest renders:
From slightly above, still poorly lit (but I am getting the hang of it)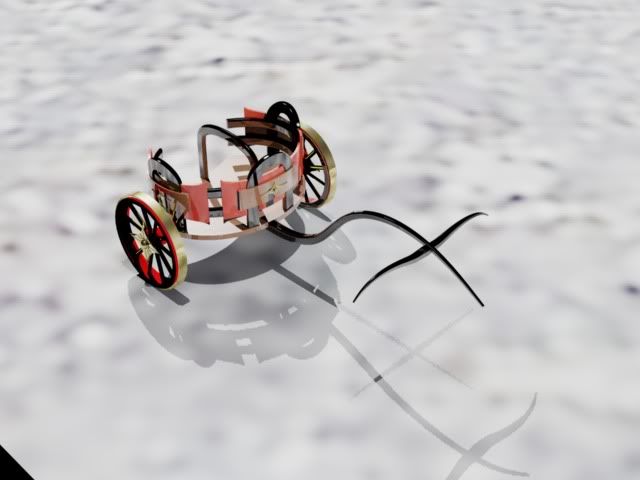 Basic Render, with no lighting (I'm trying to find something that will show off the Bronze Spokes for the wheels):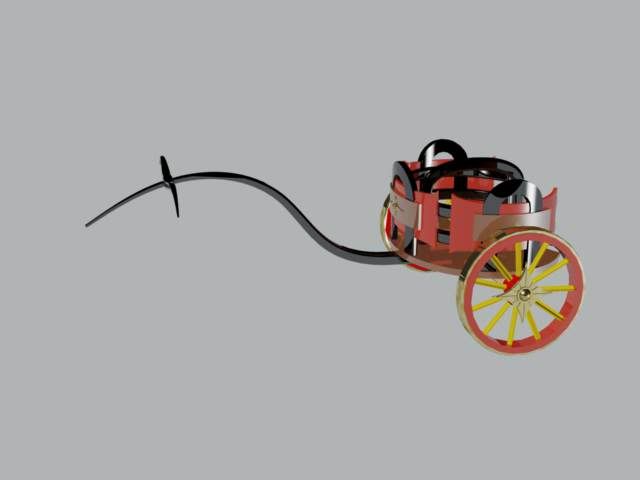 Render with better lighting (But the Bronze Spokes still aren't showing up):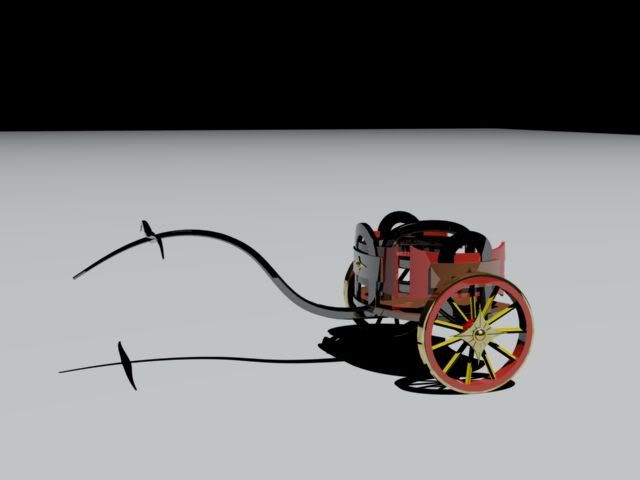 I hope that these show up…The last one says that it has a 404 error, which is strange, because the image was still there.
Anyway, rather hopeless at this point. I'd just like to get these produced.
The central rail-arch is supposed to hold a couple of quivers for the crew.
The Chariot car is made big enough to hold Three Crewmen on the light chariot (either two Archers, or an Archer and a Pole-Axeman; and a driver).
For the 25mm chariot, Games Workshop makes an excellent figure for the Driver. The Easterling with the outstretched arm, that has a separate shield, and the sword. Cut off the sword, and put a whip in that hand, and the outstretched arm is perfect for holding reins…
Not that this Chariot is in any way intended for the copyrighted Easterling force from Games Workshop.