Hi Lads….enjoy the bacuss gaming day pics….6mm is a very good scale for wargames and in my opinion reflects the bigger battles in the best way :D
The Vimeiro board is one of the best I have seen for quite awhile and will be at alot of the shows….the lads were trying out the battle using the Blackpowder ruleset…..it certainly made for a fast moving game :D
In the Battle of Vimeiro (August 21, 1808) the British under General Arthur Wellesley defeated the French under Major-General Jean-Andoche Junot near the village of Vimeiro (Portuguese pronunciation: [viˈmɐjɾu]), near Lisbon, Portugal during the Peninsular War. This battle puts an end to the French first invasion of Portugal.
not sure who the kid is with the stripey shirt ;) ….nice to see Toni and Lizzy Dripping though :D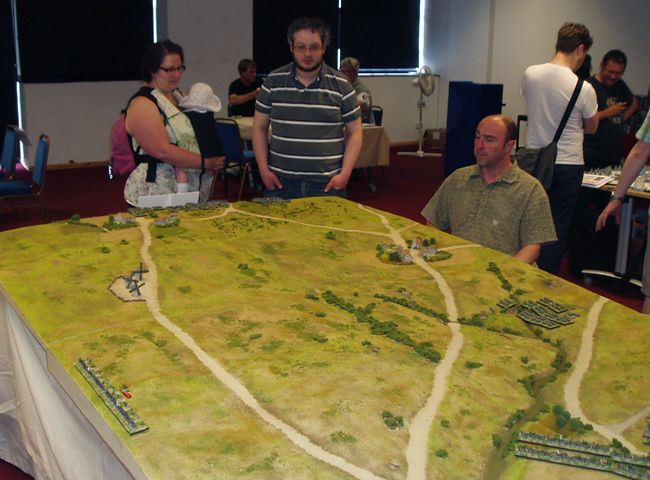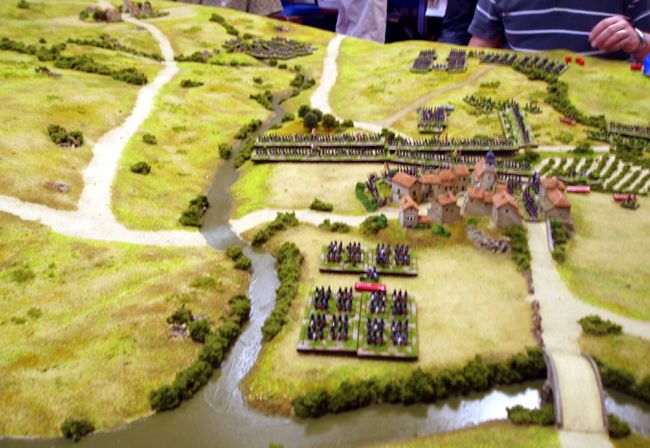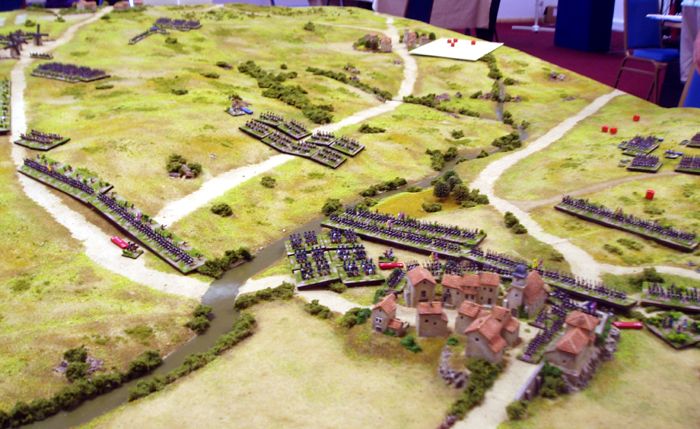 The next one up is the Battle of Fraustadt 1706
I had a chat with Nick Bryce the rules writer….his new set of rules that he was demoing sound good with a few new ideas in the mix :D
The Battle of Fraustadt (or battle of Wschowa) was fought on February 2, 1706 (O.S.) / February 3, 1706 (Swedish calendar) / February 13, 1706 (N.S.) between Sweden and Saxony-Poland and their Russian allies near Fraustadt (present-day Wschowa) in Poland. During the Battle of Fraustadt on February 3, August II was only 120 kilometers away with a cavalry force about 8000 men strong. This was one of the main reasons Swedish General Rehnskiöld hurried to engage Schulenburg. The battle is an example of successfully executed pincer movement and was one of Sweden's greatest victories in the Great Northern War.
Yet again a very nice gaming and demo table….the snow effect was very good and really reflected the conditons of the battle perfectly (well done Nick :D )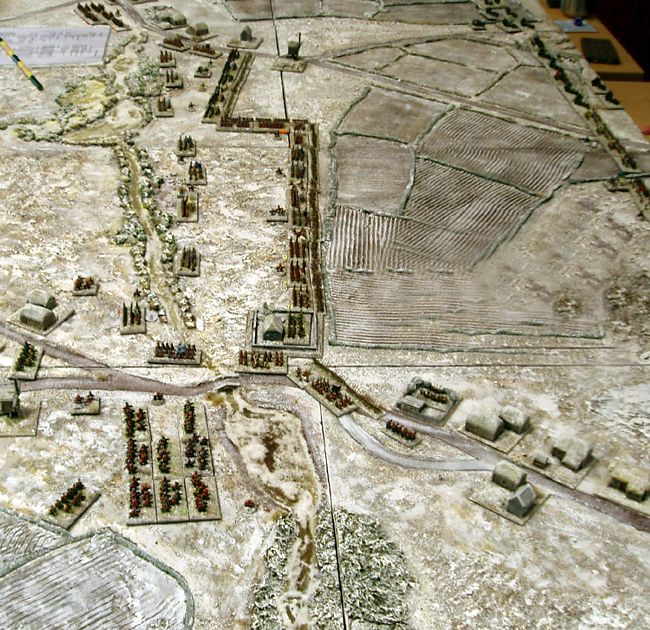 And now a very nice 6mm Ancient army :D
Well done to Pete from Bacuss ….the event was really good….Bacuss are the Kings of 6mm :D
Its about time I did mi own prupose built demo table? ….I wish I had more bleedin time :(
Paul