Here's some pics from a game we did last week using my own rules (Fantasy, Ancient & Medieval Battles).
For more information on the rules see this post :
And the Yahoo Group is here :
A combined force of Dwarves and Humans have intercepted a marauding horde of Orcs. The battle is set on a large open plain between a river and a dense forest. There is a small village and a ploughed field near the river, and a couple of gentle hills on the otherwise open battlefield.
The opening positions, from the river end :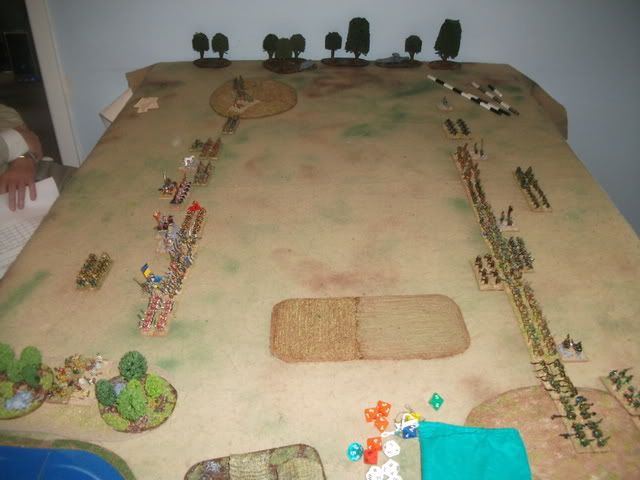 The Orc battle line :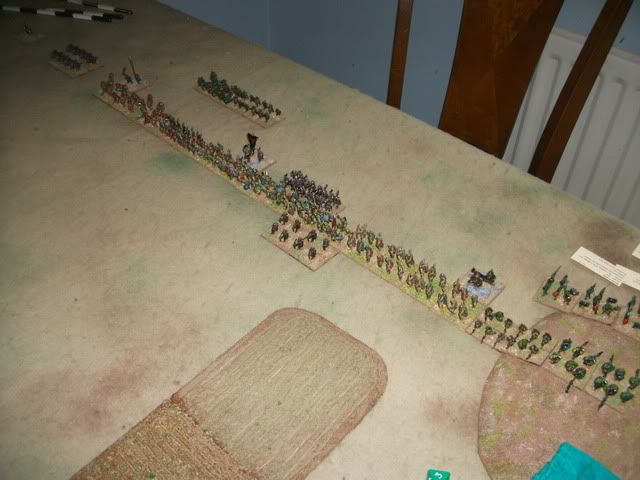 The Human forces and the Dwarves in the distance :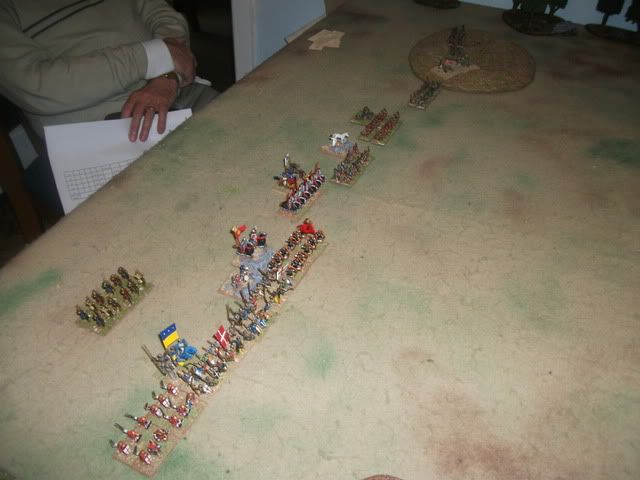 The Orcs first set of Initiative Chits. These are placed by each unit to show the order in which the units are activated.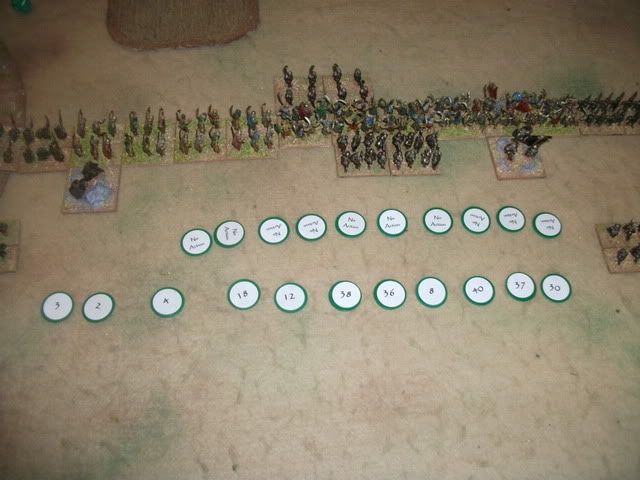 The left end of the Orc line, with Initiative Chits placed. The "No Action" Chits mean the units cannot activate individually, but they will be able to activate as a group as they have a leader with them.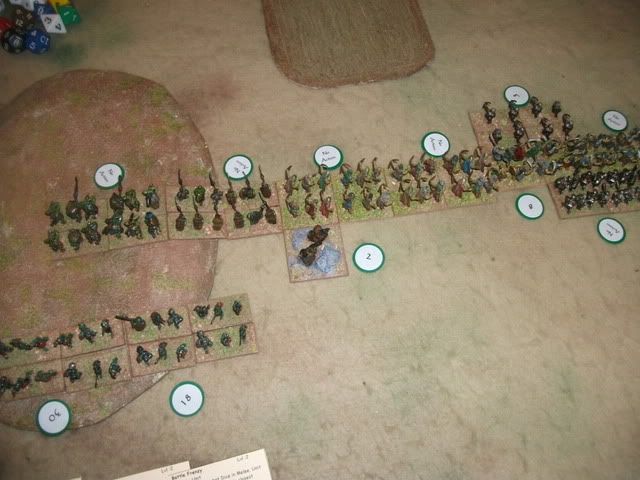 The right end of the Orc line. The two units of Trolls plan to engage the Dwarfs, with the wolf riders outflanking them.
The Human forces :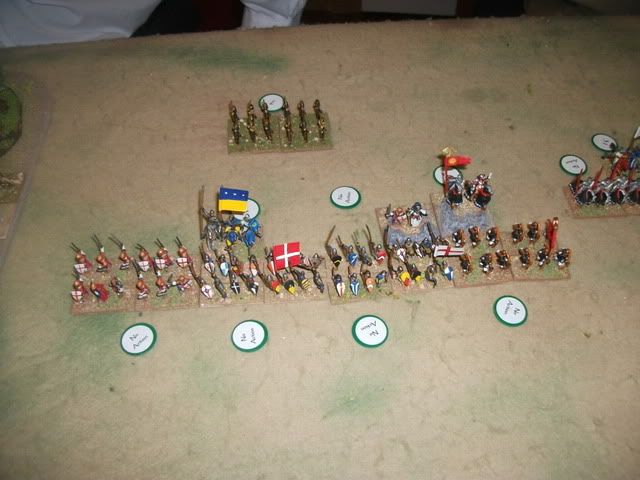 And the Dwarves, adopting a defensive posture :