So I got two sprues of Perry riflemen and was wondering if I could grab some spare arms with swords from my Victrix infantry and convert one to an officer? No they wear a totally different jacket, one more like a Hussars. Wait a minute I have three unbuilt Perry hussars left in the box.
Basic parts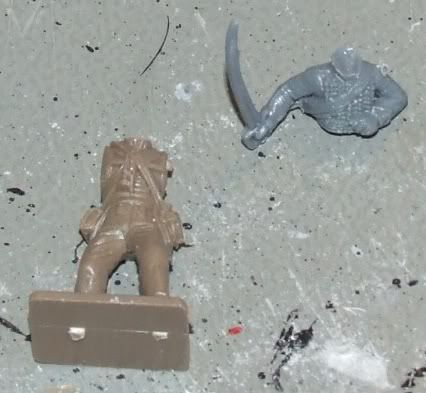 Cut the body off the infantry legs and file off the satchel, ammo pouch and coat tails, don't worry about the holes left were the coat tails were. Also file the base of the husar torso flat.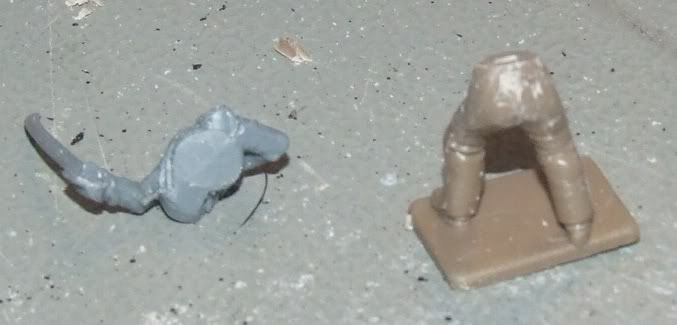 Take a hussar head with the tall straight shako, trim 2mm off the top of the shako and carefully pare away the top half of the rossete to leave something that could be a rifles badge with a bit of careful painting.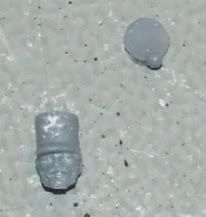 Glued together, looks ok from the front.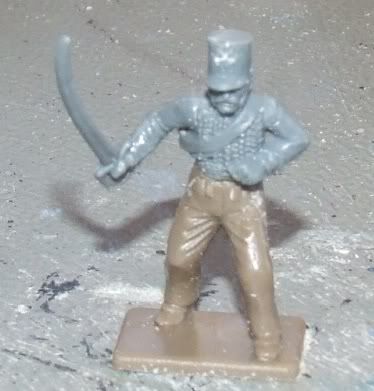 But the back has some issues
Mix up some putty (greenstuff, magic sculpt, whatever you have). Add a plume to the shako and build up the back to match the riflemen. Add tails to the coat to fill the gap, my reference didn't include a rear view of a rifle officers coat so I just made it up (heresy I know but I had gaps to fill).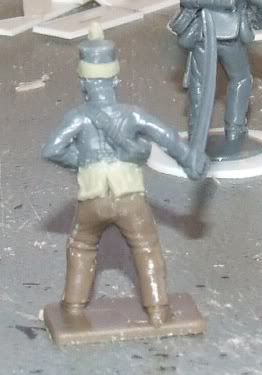 I still need to add the scabard for his sword but here he is ready to lead his men valiantly forwards to the paint brush.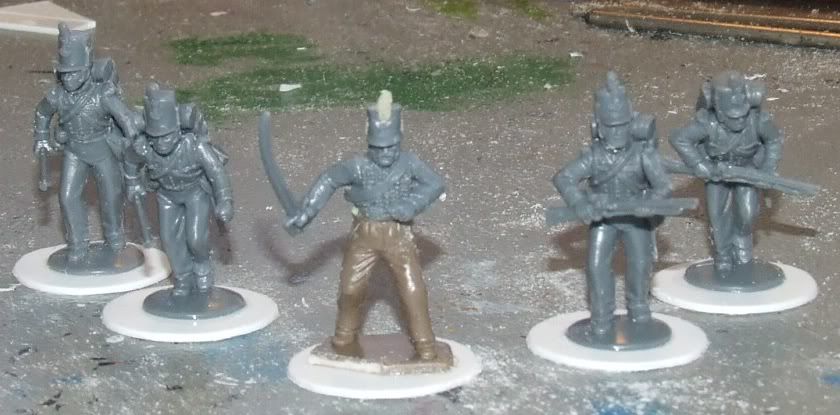 Painted pics should follow next week.
Robert