Howdy,
On Saturday evening at Historicon I ran a game using Command Decision – Test of Battle. The game portrayed a hypothetical German spoiling attack on the French 17th Corps Semoy bridgeheads. The players all had prior CD experience which made this a very easy game to run. Photo's below:
Photo 1 - Terrain from the west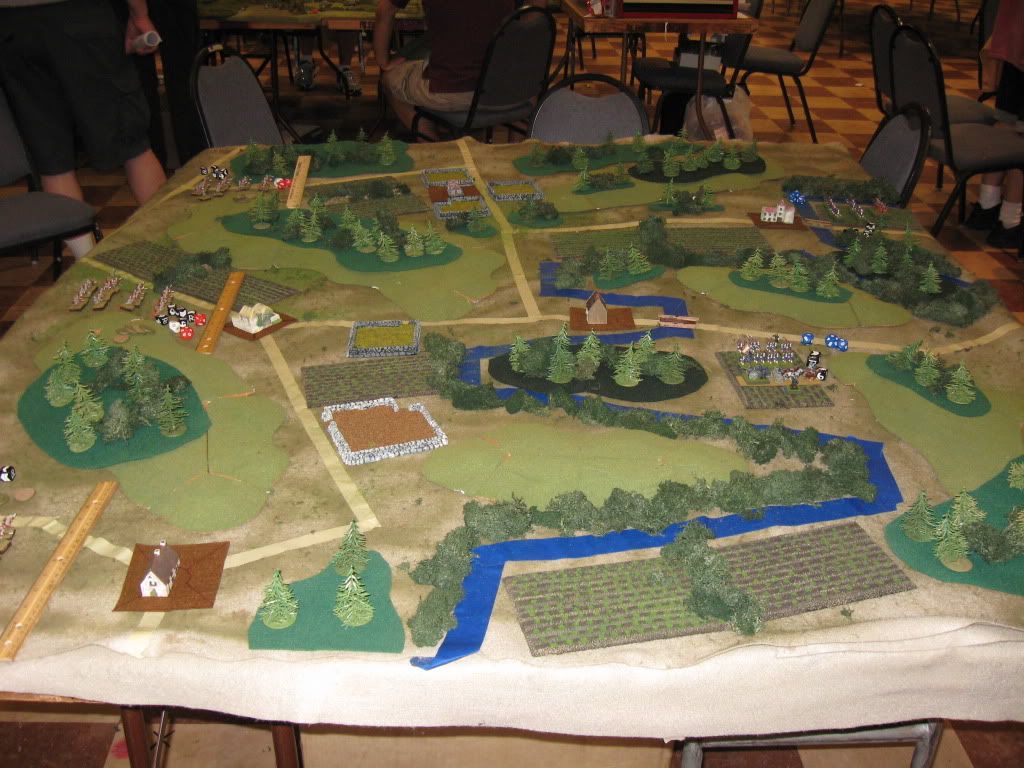 Photo 2 – Terrain from the south

Photo 3 - Terrain from the east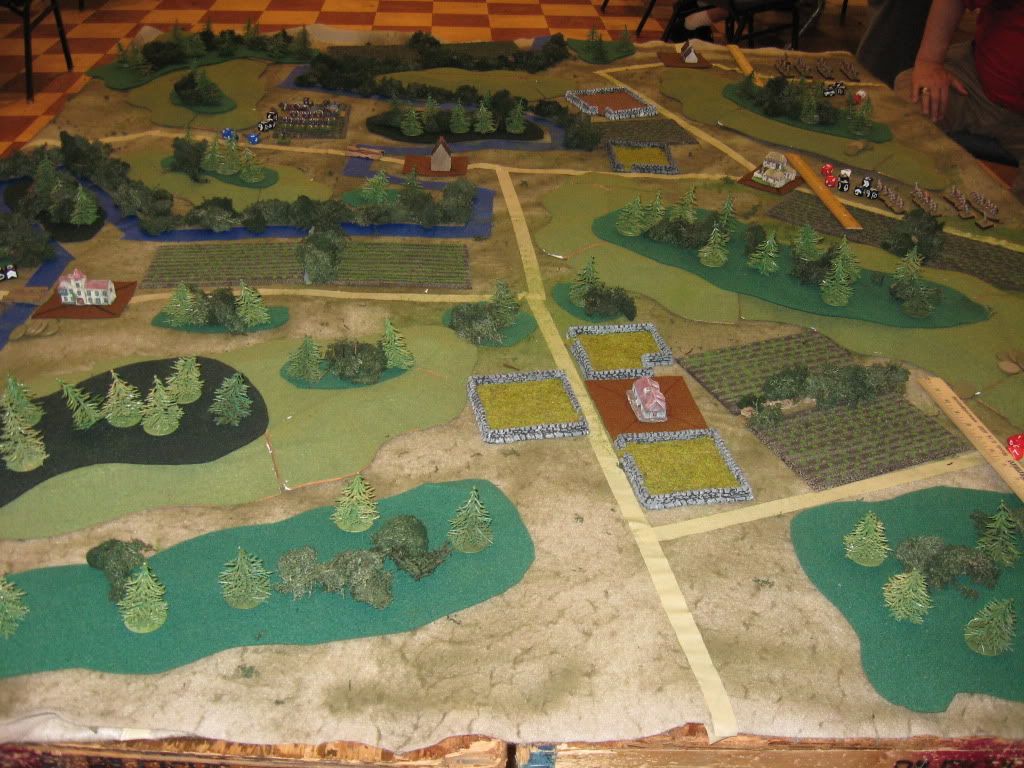 Photo 4 - Terrain from the north

Photo 5 - German skirmish line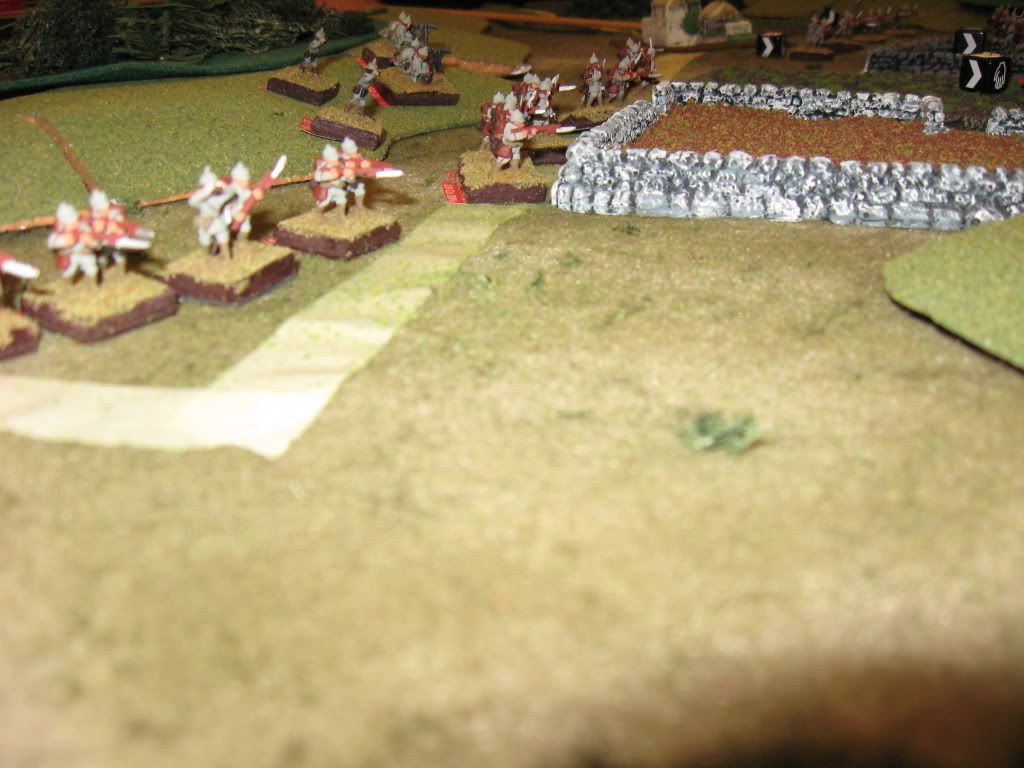 Photo 6 - French marching

Photo 7 - Broad skirmish line for the Germans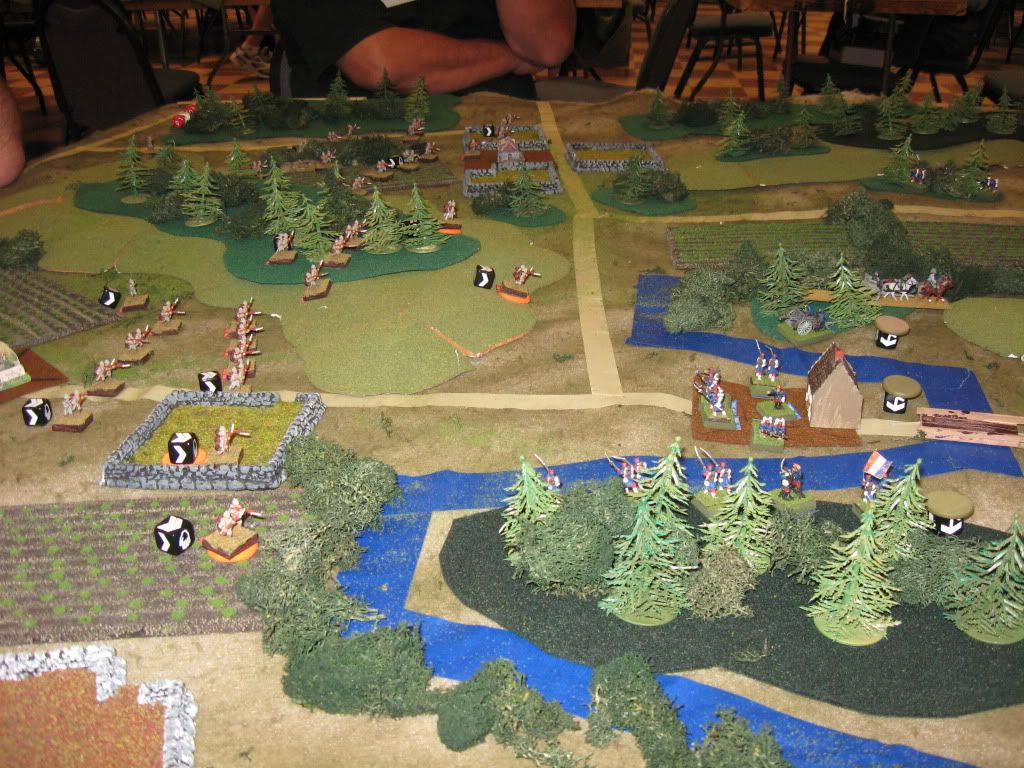 Photo 8 - German right flank, French left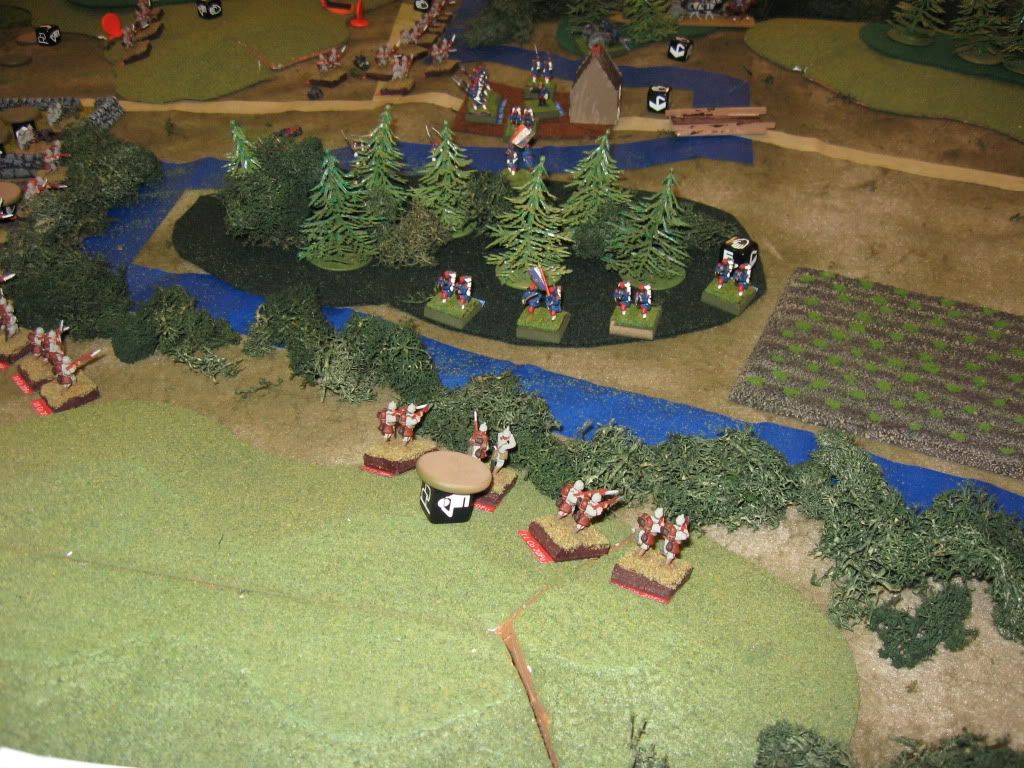 Photo 9 - German left flank just before the French flank march arrives. French arrive on the east road.


Situation: A hypothetical scenario, the Germans launch a spoiling attack on the Semoy Bridgehead. The game map roughly matches the southern portion of the Friday game map. An additional town was added along the northern board edge.
French Forces: The French are Trained, Morale 8. The artillery is Regular, Morale 8. Two companies (from separate battalions), each with an artillery battery, are deployed protecting each bridgehead. The initial forces deploy within 1-foot of the bridgehead towns.
The other two companies of each battalion enter on turn 1 from the south.
The third battalion enters on turn 4. The commander of III battalion chose to delay entry two turns and make a flank march. (The Germans were not told this).
German Forces: The Germans are Experienced, Morale 9. The German began with three battalions deployed within 1-foot of the northern board edge.
The German players each rolled a d10. High roll was offered the chance to exchange an infantry company for a MG company or a cavalry squadron. He chose the MGs. The 2nd higher roll, was then offered the same exchange but with only the cavalry squadron. He took it. The third German player had only the four infantry companies.
The Germans had no artillery.

Mission:
French – Hold the two bridgeheads, and take one of the three northern villages.
German – Take one of the bridgeheads.
Both sides were told they needed to inflict greater losses than taken.

What happened in the game – The Germans advanced in a broad skirmish line. Upon contact both flanks moved to envelop the French. The Germans were unsure if the river was fordable (it was). The center company repeatly attempted to cross open ground under French fire. They took very heavy casualties. About the time the German flank attacks began to make progress, the French flank march entered. On turn 5 two dismounted cavalry scouts entered, followed on turn 6 by the main body. The Germans promptly lost heart and the game ended.
A French victory, casualties ran 4:1 in favor of the French.
It was a fun, low-key game.
Ponder on,
JAS